California law requires the driver of any vehicle involved in any traffic accident to pull safely out of traffic and immediately stop. Drivers that leave the scene of an accident without properly identifying themselves may be prosecuted under California's "Hit and Run" laws.
Working with an experienced California hit-and-run lawyer can greatly alleviate the stress after becoming a victim of a hit-and-run.
What Constitutes A Hit & Run In California?
All drivers have certain duties when involved in a traffic accident. Drivers must stop their vehicle:
Whenever someone is injured;
Whenever someone is killed;
Whenever property damage was caused to a vehicle or private property;
Whether the car you hit was moving or parked;
Whenever you hit a person, animal or any type of property other than a vehicle.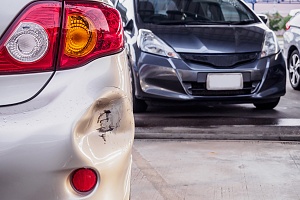 If a driver has hit a parked vehicle or caused damage to any property, they must make an effort to locate and notify the owner of the vehicle or property. If the driver is unable to locate the owner, they must leave a note in a conspicuous place on the vehicle or property they damaged that includes their name, address and a statement describing the details of the accident.
Regardless of whether anyone was injured or killed, if a driver is involved in a traffic accident, they must identify themselves to the driver(s) or passenger(s) of the other vehicle(s) involved in the accident and to any officer(s) on the scene. Additionally, drivers must offer "reasonable" assistance to the injured person, call an ambulance, or take the injured person to the hospital yourself if it is apparent that the injured party needs medical attention and if you are requested to do so by the injured party.
Failure to do so constitutes a hit-and-run in California.
Who Is Financially Responsible For The Accident?
Unfortunately, many victims of hit-and-run accidents are often forced to collect from their own insurance policies. Unless the running driver can be found through witness identification of their license plate, video evidence from the scene, by turning themselves in, or some other means, there is no way to hold him/her accountable.
In the event that the running driver is identified and a civil lawsuit is filed, the victim may be entitled to damages that compensate him or her for medical expenses, pain and suffering, lost wages, etc.
Further consequences of a hit-and-run in a civil injury lawsuit is the fact the victim will likely recover punitive damages. Punitive damages are generally available when the running driver intentionally or recklessly causes harm or acts in a particularly egregious manner.
If you have questions about the types of compensation you may be entitled to, you should speak to an experienced California hit-and-run accident lawyer.
When Should I Speak To A California Hit & Run Lawyer?
Car accident cases can be extremely complex. They become more so when a claim involves a collision caused by a hit-and-run driver. There are numerous reasons why you need to hire an experienced California hit & run lawyer.
The Hit-And-Run Driver Is Never Found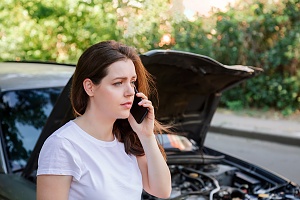 If the hit-and-run driver that caused the accident is never found, you will likely have to seek compensation from your own insurance company. Identifying what insurance coverage may be available to you in a situation in which you are injured by a hit-and-run driver can be highly complicated.
In such a scenario, a hit-and-run lawyer can discuss strategies to obtain compensation for your losses when the other driver cannot be found.
The Hit-And-Run Driver Is Found & Criminally Prosecuted
When it comes to pursuing a car accident lawsuit against someone that is facing prosecution for committing a hit-and-run accident, timing is crucial.
If the driver is located and has automobile insurance, the dynamics of a claim change significantly. In such an instance, the claim is pursued against the other driver's insurance company.
The Hit-And-Run Driver Is Found & Not Criminally Prosecuted
Another scenario involves a hit-and-run driver being found, but not prosecuted. In such a case, there won't be any criminal proceedings to plan around. Additionally, if the driver does have automobile insurance, their insurer will come into play when your claim is filed.
Get The Compensation For The Damages You Never Caused
No matter the exact scenario following a hit-and-run accident, you best protect your rights and interests with an experienced California hit-and-run lawyer. Contact Lehr Law today by calling (858) 240-9993 or request a free consultation online to evaluate your hit-and-run case.