If you're a contractor, construction worker, or property owner in California, you need to be aware of the state's complex construction law. Our team of attorneys can provide you and your team with an overview of some of the most important aspects of construction law in California, including contract formation and enforcement, payment and lien rights, and safety regulations.
At Lehr Law, we strive to provide those involved in the construction industry with our extensive legal knowledge in order to streamline projects and minimize risk. Our experienced attorneys can help you with any legal issues that may arise during your construction project or related contracts.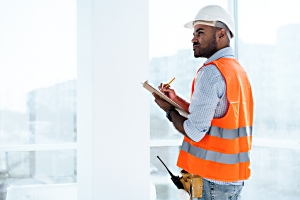 What Is Construction Law?
Construction law is a complex and ever-evolving area of law that governs the planning, design, financing, construction, and maintenance of all types of structures. Because construction projects can involve large sums of money, complex contracts, and numerous stakeholders, it's critical to have an experienced construction lawyer on your side to help protect your interests and ensure that the project goes as smoothly as possible.
Our team of experienced construction lawyers understand the unique challenges that come with construction projects and can help you with everything from contract negotiations to dispute resolution. If you're in the middle of a construction project – or you're just starting to plan one – make sure you have a construction law professional on your team.
Construction Law Services
Lehr Law offers construction law services that include:
Contract drafting and review
At Lehr Law, we have extensive experience in helping clients with all aspects of construction law. We can help you draft a solid contract that will protect your interests. We can also review contracts drafted by others in order to make sure that they are fair and legally solid.
Dispute resolution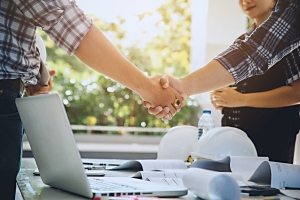 If you are embroiled in a dispute with your contractor, or you are a contractor who is having disputes with a client, you may need to seek dispute resolution services in order to straighten things out. There are a variety of ways to resolve construction disputes, and the best way to find a resolution will depend on the specific facts and circumstances of your case. Some common methods of dispute resolution include:
Arbitration: In arbitration, a neutral third party hears both sides of the dispute and makes a decision that is binding on both parties.
Mediation: In mediation, a mediator helps the parties negotiate a resolution to their dispute. The mediator does not make a decision but instead helps the parties come to an agreement themselves.
Litigation: If the parties cannot come to an agreement through other means, they may have to go to court in order to get a decision from a judge or jury.
Construction defect litigation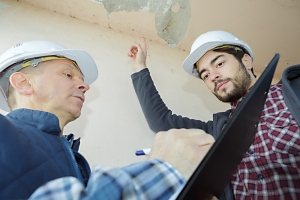 If you are facing a construction defect lawsuit, it is important to have an experienced construction law attorney on your side. Construction defect litigation can be complex and expensive, and having someone who understands the ins and outs of the legal process fighting for your best interests is important.
An experienced construction law attorney can help you navigate the legal process and protect your rights. They will be able to advise you on whether or not you should settle the case or take it to trial, and they will fight for a fair settlement if that is what you decide is best for you.
Streamlining The Legal Process With Lehr Law
Construction contracts are often complex and consist of different types of dense legal ideas and various moving parts. This makes these contracts very difficult to understand without legal assistance. It is important to have a lawyer who understands the industry to help you negotiate contracts with confidence.
Reach out to our team of experienced legal professionals today by calling (858) 240-9993 or schedule a consultation online and get the guidance you need to streamline the legal process.