Getting in any traumatic accident can be detrimental to a person's livelihood, physical, and emotional health.
No matter the cause, our firm is equipped to handle all serious or catastrophic injuries. What matters most to us is getting you the compensation you deserve.
What Is Considered A Serious Injury?
Serious injuries can happen from any type of accident whether it's a workplace accident or a car accident. Serious injuries arise from accidents that result in the following scenarios:
Death
Loss of a fetus
Dismemberment
Serious disfigurement
A broken bone/fracture
Considerable limitation of use of body systems or functions
Permanent substantial limitation of body organ/member usage
Perpetual loss of use of a bodily organ, member, function or system
A non-permanent injury that prevents you from performing regular daily activities for over 90 days within the 180 days following the incident
What Is A Serious Workplace Injury In California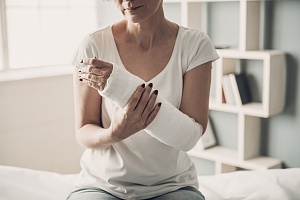 California has specific laws on what can be considered a serious injury at the workplace. According to the California Code of Regulation law §330 "serious injury or illness" alludes to an injury that has happened at a place of employment or has a connection with any employment that requires inpatient hospitalization for purposes other than observation or diagnostic testing. A serious injury can also be an incident that happens at a workplace that results in:
Amputation
Loss of an eye
Any other serious degree of permanent disfigurement
Start Building Your Serious Injury Case With Lehr Law Today
At Lehr Law, we can help you determine your rights and help you decide whether the best course of action is filing a lawsuit, or negotiating with an employer if the accident happened at the workplace. If you or someone you know has sustained a serious injury, contact Lehr Law firm today by calling (858) 240-9993 or request a consultation online for a free case evaluation.