Did you lose your job recently? Do you think your employer fired you wrongfully? If yes, you have a solid claim under California Wrongful Termination Laws.
California hosts a range of businesses and organizations across industries and niches. Losing a job can be upsetting and may cause depression, anxiety, stress, and much more, especially if you think you're wrongfully terminated.
Wrongful Termination Checklist – Be Sure About Your Claim
Wrongful termination happens when employers sack employees for illicit reasons. Under California Wrongful Termination Laws, an employer can't fire employees for retaliation or discrimination.
Do you believe that you're wrongfully discharged from your post? If so, California Wrongful Termination Laws can help you when seeking legal representation. These laws protect workers across various niches and industries from unlawful or dishonest sacking practices.
Here's your ultimate checklist to see whether or not you have a solid claim of wrongful termination in San Diego:
Discrimination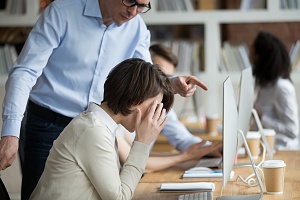 If you can prove in a court of law that you were discharged based on discriminatory reasoning, you have a wrongful termination claim.
For instance, you got sacked after your manager/supervisor discovered your ethnicity, religion, or age. You also have a valid claim if you can prove all dismissed employees belonged to a particular sex, i.e., men or women.
Moreover, when an employee with specific characteristics gets a different treatment than others, it also comes under discrimination. For example, a white employee is allowed to arrive late to the office, while a black or Asian employee is penalized for a similar infraction.
Harassment
Employment laws in San Diego, California, protect workers from harassment based on national origin, age, race, gender, or other characteristics.
Harassment is when your employer or other superiors make insensitive or offensive remarks about your gender, race, disability, religion, or sexuality. This provision also covers sexual harassment cases.
Retaliation
If you're sacked because you have reported wrongdoing, misconduct, or illegal activity in a workplace by an employer, you have a substantial wrongful termination claim.
Breach Of Contract
You may also be wrongfully terminated if your supervisor or employer promised to offer guaranteed employment. Also, if the termination policy of a company has been breached, you've got a claim.
Wrongful Termination Remedies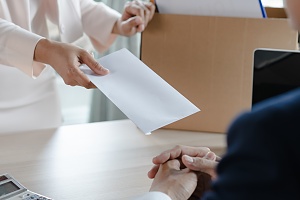 Employees can get compensation if they prove they were wrongfully terminated by their employers in San Diego, California.
Here's a list of damages you can get from your employer if you were unfairly dismissed:
Job position along with associate benefits
Lost wages
Attorney or litigation fees
Compensation for mental anguish or emotional distress
If applicable, you can also recover punitive damages
Contact Lehr Law, APC Attorneys For Assistance
If your employer wrongfully dismisses you in San Diego, California, not only can you reinstate your employment but also get compensated for the distress caused by their actions. Let Lehr Law, APC attorneys represent your best interests and get you the payout you deserve. Contact Lehr Law today at (858) 240-9993 or request a free consultation.