Domestic Abuse Victims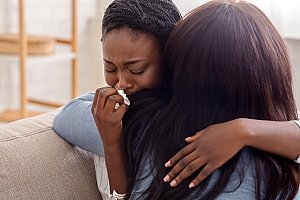 There is no excuse for abuse. If you or a loved one are encountering domestic abuse, it's essential to assess your current situation in order to better strategize and navigate a safety plan.
There are many different reasons why a spouse may choose not to leave their abuser including financial dependency, emotional attachment, children and other complex realities. If you're in a physically abusive relationship, it's important to do all you can to protect yourself and children until the time comes when you are ready to leave.
Safety with an Abuser
The following are safety tips that could help you while still in a relationship with an abuser– these are suggestions that may increase your safety depending on the circumstances of your situation:
Identify any abuse patterns your partner may have before they become violent, so you can better prepare for a safe escape
Locate "safe spots" that are away from weapons. Avoid areas like the kitchen, garage, workshop, etc.
If the abuser does start to become violent toward you, do not run toward the children because they may harm them as well
If you're unable to escape, protect yourself by wrapping your hands and arms around your head, wrapping your fingers together, and curling into a ball.
Avoid wearing long jewelry or scarves that could be used to harm you
Safety when Leaving an Abuser
The following are safety tips to consider when leaving an abuser:
Strategize a plan to leave with the least amount of confrontation. Be sure to have a back-up plan in case you and your children need to get away at a moment's notice.
Bring any evidence of abuse with you when you leave, such as:

Dated photos of bruises or other injuries
Torn or bloody clothing
Destroyed household items from violent episodes
Any police or doctor records that document the abuse
A journal that may have record of your abuse
Any digital evidence of abuse (i.e. threatening voicemails, text messages, emails)

Have a bag ready to go, so you can quickly leave. This go bag should include:

Spare car keys
List of credit card so can track any activity
Money
Change of clothes for you and your children
Copies of yours and your children's legal documents (i.e. Social Security cards, immunizations, passports, medical records, birth certificates, marriage licenses, wills, welfare identification information, etc.)
Be sure to hide this bag somewhere the abuser will not be able to find such as a home of a trusted friend or neighbor.
File a Protective Order to protect you from legal consequences
Leave when the abuser will least expect it
If you feel you may need police protection when leaving, you can ask the police to escort you out of the house as you leave or be "on call" in case you need help.
Safety Planning with Children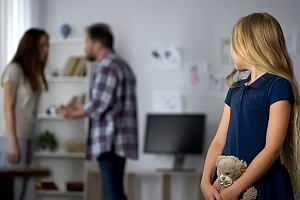 It's essential that you coordinate a safety plan with your children, so they know what to do if an abusive episode starts. A child should never be abused or have to witness their parent get abused. Here are several safety planning tips for your children:
Tell them not to get involved since they may get hurt
Decide on a code word that will let them know to leave the house and get help
Practice different ways to safely get out of your residence with them
Plan a back-up plan in case your children tell your partner about the safety plan
Tell your children that violence is never right, even when it's by someone you love. Let them know that the abuse isn't their or your own fault.
Confidential Address Safety
If the abuser permanently moved out of your residence: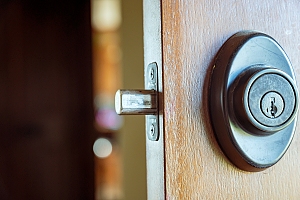 If you've moved or are preparing to move to a confidential address to escape an abuser, it's critical to understand that the danger doesn't always end after the move. The following are safety precautions to take to help keep you protected.
Change the locks. Even if the abuser left their key with you, they may have a copy you don't know about
Put deadbolt locks on your door
Install a security system if that is a financially available option
Keep the outside of your house well lit
Maintain well-trimmed shrubbery and trees so there no chance the abuser can hide in them
Change your phone number
Let friends, neighbors and employers know that you have a restraining order in place and to inform you if they see the abuser around your home or work. Be sure to show them a picture so they can identify them.
If you have left the abuser to a confidential location:
Rent a P.O. Box from the post office to use as an address for doctor appointments, magazine subscriptions, etc.
Do not list your new address on a restraining order or police reports because they can be viewed by the abuser – instead use a friend's or the P.O. Box address.
Ask the telephone company to unlist your address and phone number from the phone book
Keep certified copy of your restraining order with you at all times
Let your children's school be aware of the situation
Keep the outside of the house well lit and bushes and tree well-trimmed so the abuser cannot hide
Online Safety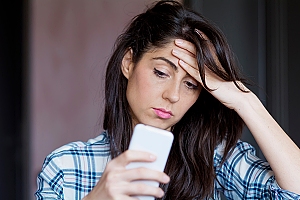 It's essential to be aware of what you post online, but you should be especially careful if you're posting your location and other revealing information that could ultimately result in harm to you. Here are some internet safety tips to help keep you more protected:
Use a strong password or password generator
Limit the amount of identifying information that's accessible to the public such as birthdate, full name, address, etc.
Be aware of geotags and location tags when you post, it could lead to the abuser showing up where you are.
Safety Resources
There is never an excuse for abuse. Do not hesitate to reach out for domestic violence legal advice from our personable and passionate lawyers at Lehr Law, APC and/or contact these helpful national resources:
Call the National Domestic Violence Hotline at 1 (800) 799-SAFE (7233) to discuss your options and talk to someone who can understand your situation.
National Sexual Assault Hotline: 1 (800) 656-HOPE (4673)