Business-related disputes are a common occurrence in startups as well as global corporations. However, it is crucial to solve the problems respectfully and, if necessary, take the legal dispute and disagreement to the courts for business litigation.
Business litigation law covers many areas of finances and operations for every business, and we offer expertise and timely advice on all fronts.
Types Of Business Litigation We Handle
Business disputes involve various legal, documentation, transactions, and ownership issues. Following are the common types of business litigation cases we have handled.
Employment Issues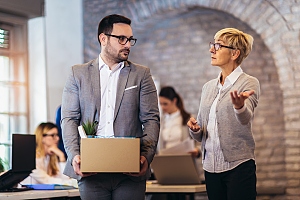 A business can face frequent employment issues. Workers and employees can sue their employers in the following scenarios:
Harassment at workplace
Discrimination against employees because of their race, gender, religion, and other factors
Wrongful termination
Breach of employment contract
Wage, hours, and break disputes
Violation of FMLA and ERISA policies
Retaliation claims
Not paying minimum wage
Understanding the complexity of the business litigation is essential because many high-value elements and assets are at stake. We have lawyers with years of experience representing business litigation clients with high success rates at Lehr Law because of our comprehensive legal strategy.
Shareholder Disputes
There are chances that a conflict of interest can arise between shareholders, or the majority can feel oppressed. Apart from these issues, we have expertise in handling the following shareholder disputes:
Disagreement on company policy or actions
Breach of shareholder contract
Conflict of interest
Dividend payment disputes
Breach of fiduciary duty
Unable to access company records
Business frauds and others
Breach Of Contract
Contact breach is the most common dispute in business and other legal matters. Contracts often have complete rules, regulations, and consequences. Companies that fail to abide by the agreement can be subjected to lawsuits.
Business contracts can include employment terms, shareholder rights, transactions, hierarchy, and other elements. If employers, shareholders, or employees experience a contract breach, they can contact Lehr Law to secure their interests and protect their rights.
Class Action Lawsuits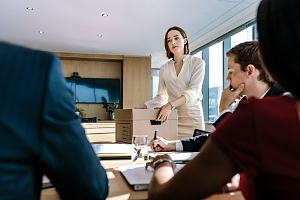 A class action lawsuit happens when a group of people or community collectively file a legal claim against a business. These lawsuits can be a result of the following events:
Damage to environment
Data breach and loss of public data
Debt collection
Employment law violations
Product liability
Class action lawsuits can have severe consequences for a business if the Judge allows the proceeding of the case. In such cases, your business needs the utmost legal representation, and Lehr Law can provide you with that.
Partnership Disputes
Partnership disputes are one of the most common reasons for businesses to end. There can be disagreements, frauds, misuse of funds and assets, illegal activities, or other activities that breach the partnership agreement and cause disputes.
When talking cannot resolve things, you must take legal help from Lehr Law and take the matter to court to protect yourself and your business.
Need an experienced business litigation attorney?
Business disputes are often complex to handle and need in-depth research. Lehr Law has the expertise to take the most intense legal business disputes to consult small businesses on legal matters.
Call us at (858) 240-9993 or by requesting a consultation online to safeguard your business rights.