Every person deserves to feel safe and protected at their workplace. California has one of the best laws in the country for employment and employee protection besides federal employment laws.
Many people face discrimination and inequality in their workplaces. Instead of tolerating or switching the workplace, contact Lehr Law to safeguard their rights and play a role in making workplaces better.
What's Covered Under California Employment Law?
The California Commissioner's Office ensures that every resident of California gets maximum protection, security, and relaxation at their workplace.
It covers the following areas:
Workplace Harassment
If anyone harasses you in any of the following ways, contact a legal professional:
Unwanted sexual advances
Telling you jokes that are offensive to you
Threatening or assaulting you
Using slurs and hatred words against you
Bullying
Retaliatory harassment and more
The above actions can make anyone feel unsafe in a workplace and disturb their mental health. California law allows legal actions against such people. If you see anyone being treated this way or experience it yourself, immediately contact Lehr Law.
Workplace Discrimination
It is sad to admit that discrimination still exists in current times. Lehr Law is working actively in the light of California anti-discrimination laws to eliminate discrimination and indifference in workplaces, including:
Laying off employees because of their age even if they fulfill their duties and responsibilities
Denial from a job because of your race
Excluding disabled applicants from hiring
Any female unable to get a promotion despite skills and qualifications in a male-dominant workplace
Excluding a person from opportunities due to any particular religious background
Discriminating based on sexual orientation
These discriminations can lead the responsible person to serious legal actions and consequences.
Workplace Discrimination Lawyers
Wage and Hour
California employment law protects employees against unjust pay cutoffs and overtime pay deductions. The law provides the following protection to the employees in California:
An employer must pay overtime to employees who work more than 40 hours a week or 8 hours a day.
Employers are liable to pay the promised amount to the workers
All employees should have a minimum wage decided by the state
All employees must have mean breaks as well as 10-minute breaks to relax and stretch after 4 hours
Employees should get overtime if they work 8 hours consecutively the whole week.
These are some of the wage theft employees experience. If you have experienced any wage theft, you need to contact an experienced legal professional for guidance.
Wrongful Termination and Retaliation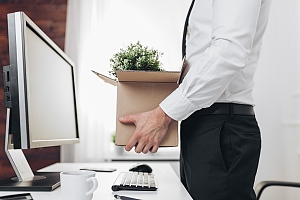 Your employer cannot demote you, lower your salary, or give you odd working hours to disturb your life without any reason or cause. If your employers let you go for illegal actions, you can take legal action against them.
Looking For A California Employment Lawyer?
Anyone can face discrimination, harassment, wrongful termination, and wage theft. Fortunately, the seasoned law attorneys at Lehr Law are ready to handle such cases. At Lehr Law, they aim to make the workplace a safe environment for everyone. Reach out to the highly experienced employment lawyers at Lehr Law today by calling (858) 240-9993 or by requesting a consultation online.