Each year, millions of seniors are abused, neglected, or mistreated in some way. This abuse can take many forms, including physical, emotional, or sexual abuse; financial exploitation; or neglect. Oftentimes the victims of elder abuse are too afraid to speak up and report the abuse, for fear of retribution, helplessness, or further harm.
If you or someone you love is suffering from abuse, it is important to take action as soon as possible.
What Is Elder Abuse?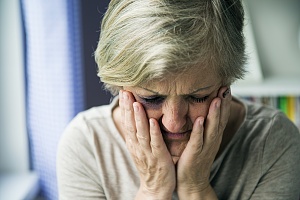 Elder abuse is difficult to imagine and can be one of the most dangerous and harmful crimes your family ever experiences.
There are a variety of different types of elder abuse, and the most common forms include:
Physical abuse
Sexual abuse
Emotional or psychological abuse
Financial abuse
It is also crucial to be aware of the signs of elder abuse, which can include:
Unexplained injuries
Changes in behavior or mood
Withdrawal from social activities
Sudden changes in financial status
Each of these can be very damaging to an elderly person, often causing physical and emotional pain, as well as a loss of independence and dignity. This makes taking action to protect your elder from further abuse and stopping predatory behavior essential.
Preventing Elder Abuse and Holding Criminals Accountable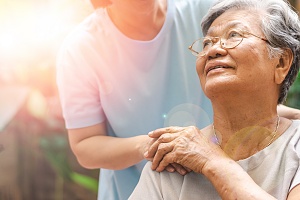 When it comes to elder abuse, many families are unsure of where to turn for help. Fortunately, attorneys can provide much-needed support and guidance when it comes to understanding and expressing legal rights. By working with an experienced attorney, elders and their families can feel more confident in taking steps to protect themselves from abuse or exploitation.
The most important aspect of preventing abuse and successfully litigating against those who commit elder abuse is documentation. When you work with us, we will ensure that the first piece of advice that we give is to continually monitor your loved one's activities and ensure that any video, audio, or digital evidence of abuse is preserved. Additionally, your loved one will likely need extra support during these difficult items.
Our team of dedicated and professional elder law attorneys takes pride in their ability to help those being abused. We understand the toll this type of abuse can have and that is why we work with our clients step-by-step to create a comprehensive legal approach. We can help you to improve your confidence in handling the situation while providing guidance through the legal process.
Work With The Dedicated Attorneys At Lehr Law
Lehr Law is a law firm that specializes in elder abuse cases. We offer compassionate and client-driven legal services to individuals and families who have suffered from abuse. Our team of legal professionals has the experience and knowledge necessary to help guide you through every step of the legal process relating to elder abuse. If you or someone you know has been a victim of elder abuse, contact Lehr Law by calling (858) 240-9993 or schedule a consultation online today.