No one ever plans on getting into an insurance coverage dispute, but the fact is, these disagreements happen often. When they do, it's important to have a plan in place for how to handle them.
At Lehr Law, we understand that insurance disputes can be complex and frustrating. That's why we offer a full range of services to help you through every step of the process. We can help you negotiate with the other party, file a lawsuit if necessary, and represent you in court if needed.
We know how important it is to get your case resolved as quickly and efficiently as possible. That's why we work hard to provide our clients with excellent service and support every step of the way.
Commercial and Personal Insurance Dispute Services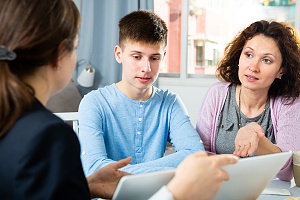 Many people might not realize it, but insurance claims are actually quite complex. They can involve a variety of legal issues, and often require the help of an experienced lawyer. This is because insurance companies are notorious for trying to avoid paying out claims whenever possible. They will do everything they can to find any excuse to deny a claim, and they will also have a team of their own attorneys trying to use their superior legal knowledge against you.
This is why it's important to have an experienced lawyer on your side when filing an insurance claim. They will be able to navigate the complicated legal waters and make sure your claim is processed as efficiently and fairly as possible. They will also be able to protect your interests if the insurance company tries to dispute the claim based on the unique nature of your insurance claim.
Personal Insurance Dispute Representation
If you are having a dispute with your insurance company, you may need representation. An experienced personal insurance lawyer can help you navigate the process and ensure that your rights are protected. They can also advise you on the details of your specific contract and whether or not you should pursue a legal case against your insurer.
Business Insurance Dispute Guidance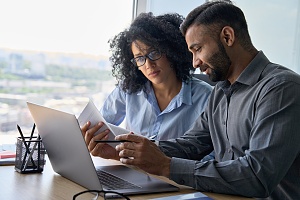 When it comes to commercial business insurance, it's important to have legal assistance when dealing with any disputes. This is because the insurance company will likely have an attorney on its side, and you'll want to make sure you're equally represented. A legal representative can help review your contract and make sure that the insurance company is unable to use legal strategies against you.
Get The Representation You Need For Fair Insurance Claim Proceedings
No one ever expects to have a dispute with their insurance company, but when it happens, it's important to know your rights. At Lehr Law, we understand the complex nature of insurance coverage disputes. We'll work tirelessly on your behalf to ensure that you receive fair treatment from your insurer. If you're having trouble getting the coverage you need, don't hesitate to contact us at (858) 240-9993 or schedule a consultation online.