If you're a business owner, then you know that sometimes disputes can arise over billing and services. When this happens, it's important to have a team of experienced legal professionals on your side.
At Lehr Law, we specialize in helping businesses with mechanic liens and billing disputes. We understand the complex legal landscape involved in these cases, and we are committed to providing our clients with the best possible representation. Contact us today to learn more about how we can help you!
What Is A Mechanics Lien?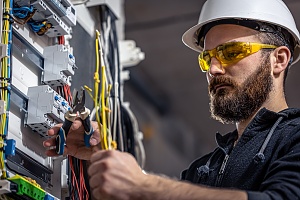 A mechanics lien is a legal claim that can be filed by a contractor, supplier, or another worker who has provided labor or materials to a property owner in order to secure payment for services rendered or goods supplied. The lien attaches to the property and gives the claimant a priority interest in the proceeds of any sale or refinancing of the property. This means that the lienholder can get paid before any other creditors in the event of a sale or foreclosure.
Lienholders typically file a mechanics lien when they are not paid for services or goods that have been provided to a property owner. The lien protects the creditor's interest in the property and allows them to pursue repayment from the property owner. In order to file a mechanics lien, the creditor must first send a Notice of Intent to Lien to the property owner. This notice must include:
The name and address of the creditor
The amount of money owed
The date on which the debt was incurred
The type of work or goods that were provided
Proof that the debt has not been paid
If the property owner does not dispute the debt within 15 days of receiving the notice, then the creditor can file a mechanics lien with their state's department of labor.
Give Yourself A Better Chance At Success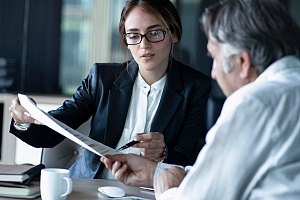 To best protect yourself, it's important to understand the basics of mechanic liens and what your rights are in the event of a dispute.
In order to file a mechanics lien, you must meet certain requirements, such as completing the work in accordance with all applicable laws and regulations and sending a Notice of Intent to Lien to the property owner. If you have filed a mechanics lien and are still not getting paid, you may need to take legal action. If you have a mechanics lien filed against you, there are several things you can do to protect your rights. First, make sure you understand the lien. Read the document carefully and ask questions if you don't understand something.
Next, contact an attorney who specializes in mechanic liens. An attorney can help you understand your rights and can represent you if someone tries to take action against you because of the lien. A mechanics lien is a powerful tool, but it can also be expensive and time-consuming to enforce. Stay focused on your strategy and don't let the threat of a lien scare you off from pursuing what's rightfully yours.
Providing Professional Legal Guidance For Mechanics Liens
Lehr law provides professional legal guidance for mechanics liens. We can help you file a lien, and understand your rights.
We understand the complex laws governing mechanics liens and can guide you through the process every step of the way. If you have a billing dispute with your mechanic or want to know how to properly handle a lien filed against you, contact us today at (858) 240-9993 or schedule a consultation online.