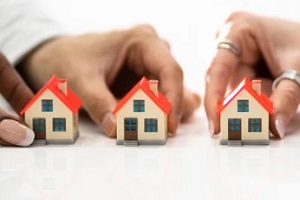 An HOA, or homeowner's association, is meant to provide consistency in a community and protect property values by ensuring that all homeowners and their properties remain in good repair. They offer guidelines that take the guesswork out of many elements of owning a home, which is why people nationwide choose to participate in HOAs.
However, a homeowner's association must still follow laws and regulations about not only how it applies its rules, but also whether it is liable when things go wrong. Here is what any individual living in a California HOA including the most common problems that lead to lawsuits and information to be aware of during the process.
Can Private Individuals Sue an HOA in California?
Homeowners associations are not immune from legal consequences for their actions. This means that any member of an HOA can sue their California HOA for its behavior or failure to act. Most often, disputes between the homeowner's association board and a specific homeowner will proceed to legal action if an agreement cannot be reached or if the HOA refuses to comply with its duty.
While any private individual can sue their HOA in California, they will need to be prepared to pay for the legal fees associated with bringing the case to court. However, because most HOA lawsuits are settled in small claims court, the fees are typically manageable making the process accessible to as many people as possible.
Most Common Types of HOA Lawsuits
Each homeowner's association is unique in its rules and the means by which they are enforced. However, some types of harm are more common than others and serve as the focal points for the majority of California HOA lawsuits. These include:
Negligence – An HOA is responsible for maintaining communal areas such as swimming pools or meeting halls. If they fail to properly keep these areas in good repair and a resident is harmed as a result, the HOA could face liability for negligence. Often, these cases arise due to issues such as trip and fall injuries.
Excessive Fines and Fees – One element of living in an HOA is the understanding that this privilege comes with a requirement to pay regular dues and keep a property in compliance to avoid paying fines. However, HOAs can levy improper fees, such as fining an individual for a property issue that is not delineated within the original HOA contract (which is typically referred to as the HOA's covenants).
Property Damage – If an element of the property managed by the HOA results in damage to a person's private property, the HOA is liable. For instance, if a gated HOA community does not maintain its parking structures and they collapse onto a car, the HOA is responsible.
In these situations and many others, if the HOA fails to follow through with its responsibility to compensate the homeowner or otherwise make them whole, an HOA lawsuit may result.
Rules and Guidelines for HOA Lawsuits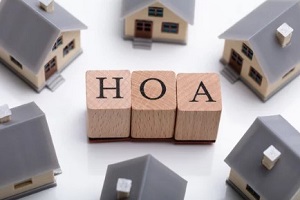 Individual members of the HOA board cannot typically be sued; however, the board as a whole functions as a single entity that can be held legally liable in court. Prior to suing a California HOA, it is wise to attempt other types of resolution.
This includes meeting with the HOA to attempt to come to an agreement or sending a demand letter via certified mail. If these options do not produce results, mediation could assist prior to attempting a lawsuit.
However, if a lawsuit is the only method remaining, proof of having attempted these previous resolutions serves as evidence that strengthens the case against the homeowner's association.
Filing a lawsuit against an HOA is typically done in small claims court.
The first step is to determine how much compensation is required. Small claims is bound by a limit for damages, and any cases seeking damages above this amount must either waive the excess or file in regular court instead.
Be sure to file the lawsuit as soon as possible after exhausting other options, as a time limit called the statute of limitations restricts how long a case is eligible for legal action after the incident occurs.
Get Lawsuit Help from a Legal Team for Violations of HOA California Laws
HOAs are meant to improve the living conditions of residents who are bound by their terms; unfortunately, these relationships are not always fair or positive. If you are considering suing your California HOA, work with an attorney to draft the relevant documentation and represent you in court.
The legal team at Lehr Law is dedicated to fully understanding the nuances of each client's struggle to provide guidance that is tailored to each specific case. Contact us to schedule a free consultation to get started with our results-driven attorneys.