When evaluating liability in an automobile accident, insurance companies look at several criteria, including the state's laws, the reported events of the accident, each driver's negligence, and video footage that may shed light on the situation. Insurance companies ultimately determine a driver's liability in an accident when drivers are at fault.
If you get in a car accident, it is best to speak with an attorney at Lehr Law, APC, who can explain how to effectively defend your legal rights and deal with the insurance provider.
How Insurance Companies Decide Who's At Fault In Road Accidents
To evaluate whether negligence had a role in the accident, adjusters will typically review the accident details and any available camera footage, study the police report and speak with any available eyewitnesses.
Accident Details
You probably bear at least some blame for the collision if you engaged in a driving violation. Adjusters consider driving infractions like these when making a decision: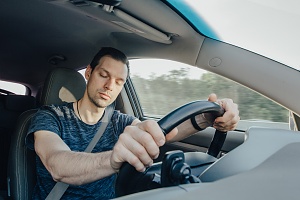 Driving while distracted
Intoxicated driving
Rear-ending the other driver's car
Skid marks
Ignoring signs and traffic regulations
Supplemental Documentation And Testimonies
The other driver and your adjuster may look into the claim and gather evidence to decide who was at fault. This will involve looking over police records, seeing surveillance footage, talking to witnesses, and collecting statements in many cases.
However, if an uninsured driver hits you, you may still have options.
Negligence
If more than one driver was at fault due to their carelessness, the responsibility might be distributed among them. The amount of compensation to which you may be entitled depends on the degree of negligence assigned to you.
There are two types of negligence:
Disputing Your Portion Of Negligence
Do your best to bargain with the other insurance company if you don't agree with the amount of negligence assigned to you. You can file a lawsuit against the negligent driver if you disagree with the judge's determination of fault.
If you're unhappy with your compensation, contact Lehr Law, APC. We will pursue legal action on your behalf to collect the damages you are due.
Filing A Claim After An Accident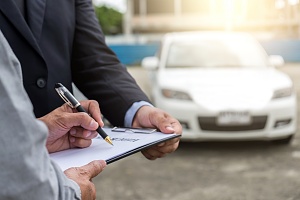 Whether you or the other driver was at fault, you should stop the car in a safe location and notify the police. Next, get medical help if anyone is hurt. After that, you should get the contact details of everyone involved in the collision and any witnesses.
Try not to interact with the other party or rush to blame yourself.
Even if you think the other driver is at fault, you should contact your insurance provider as soon as it is secure to do so and begin a car insurance claim. The insurance adjuster will explain what to do next and help you file a claim. They may ask for evidence like witness statements, photos, and videos to support your claim.
Get In Touch With A Car Accident Lawyer Right Away
If you or someone you care about has been in a car accident, contact Lehr Law, APC's skilled lawyers immediately. Our attorneys have extensive experience bargaining with insurers' representatives. Reach out to us over the phone at (858) 240-9993 or online to schedule a free consultation.