For a variety of reasons, California is a popular location to seek work. As a hub for tech, finance, and many other industry niches, people move to California cities each year to pursue jobs in their fields. However, California is an at-will state, which means that employers can fire their employees whenever they choose, or for no reason at all.
Despite this freedom to terminate employees, certain types of actions or demographic classes are protected. If an employer fires an employee and cites these reasons as the cause—or if the worker can prove that such reasons motivated the termination—the employer may be guilty of wrongful termination.
Employees can seek legal remedy for wrongful termination. In order to do so, they must understand what wrongful termination is and how to file a claim. The following is what both employers and employees should know about how to file a wrongful termination claim in California, what reasons and statuses are protected, and how a case may resolve.
Understanding Wrongful Termination in California
Wrongful termination is a term describing situations in which an employee has been fired from their job for a protected reason. One of the most common motivators behind a wrongful termination lawsuit is discrimination.
Federal laws prohibit employers from ending a worker's employment on the basis of numerous protected attributes, including one's race, religious beliefs, sexual orientation, gender identity, age, sex, military status, age, disability, or pregnancy status (now or in the future). An employee cannot be terminated for reasons related to these protected attributes.
In addition, employers may not fire an employee in response to that worker's behavior if the employer has been under investigation or if the employee reported the workplace for illegal conduct. This is called retaliation, and it happens as a form of punishment against an employee who speaks out when an employer is engaging in illegal or inappropriate activity.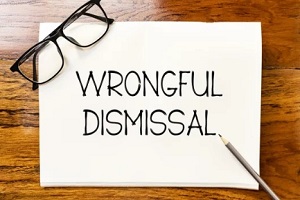 In certain fields of work, an employer may offer an employment contract that explicitly states that workers can only be fired for cause. This agreement supersedes California's at-will law, which means that an employer can no longer terminate the worker's employment without cause. Doing so could be classified as wrongful termination and result in legal action.
How to File a Wrongful Termination Claim in California
When a person believes that they may have been the victim of wrongful termination in a California workplace, it is important to move quickly. The steps to take are as follows:
Step 1: Gather Evidence Quickly
The burden of proof is on the worker to demonstrate that the employer wrongfully terminated their employment. Text messages or emails in which the employer described the reasons for termination may serve as evidence, as does a termination notice.
If the firing happened during an in-person meeting, the worker should write down what was said as soon as possible after the event, including who was present, the date and time at which the meeting occurred, and the location. If other employees were present to witness the wrongful termination, note this as well so that they may be called upon later.
The statute of limitations typically limits wrongful termination claims to within two years of the date of termination, or three years in the case of FEHA violations, WARN Act violations, or retaliation against whistleblowers. Be sure to act quickly before the time to take legal action has passed.
Step 2: File a Formal Legal Complaint
Next, seek out the assistance of an attorney and file a formal legal complaint. The nature of the wrongful termination will determine where the complaint is sent (e.g., the Equal Employment Opportunity Commission for discrimination). Employees may elect to file a civil lawsuit if they believe they have grounds for receiving financial compensation as a result of their wrongful termination.
Step 3: Pursue Legal Action or Settle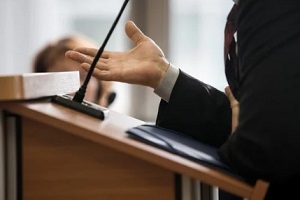 If a lawsuit has been filed, the employer may elect to settle rather than go to court; however, the employee is not obligated to accept this settlement. If the settlement is not accepted, litigation proceeds, beginning with proper documentation filing through to discovery, potential mediation, and a trial if necessary.
By demonstrating lost wages and opportunities or other financial harm, an employment attorney can help workers to fight for the compensation they deserve after being incorrectly fired.
Get Legal Help for Your California Wrongful Termination Case
A wrongful termination can be a difficult time in any employee's life, but workers have rights to ensure that employers do not take advantage of them. The attorneys at Lehr Law, APC take the time to learn about the individual challenges facing their clients and then craft a robust case that supports their fight against wrongful termination to get the best settlement for that situation.
Contact Lehr Law, APC to schedule a consultation if you have been wrongfully terminated to explore potential next steps for compensation.