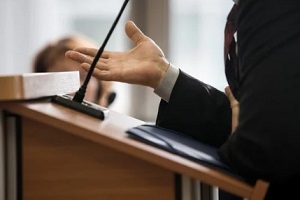 The city of Alameda is located in the San Francisco Bay Area of California and is known for its rich history, beautiful Victorian architecture, vibrant culture and has a population of over 1,600,000.
As with other cities having this many residents, Alameda understandably has its share of legal disputes in a variety of fields, including business, employment, personal injury, and more. A litigation attorney provides essential representation during these disputes between parties, typically seeking monetary damages or other relief.
Dedicated to helping clients achieve favorable outcomes in their legal matters through strategic planning, negotiation and, when necessary, aggressive litigation, Lehr Law can help you navigate the legal processes in Alameda to protect your rights and interests.
Business Litigation
Alameda, CA has a thriving business community, and disputes can arise over a variety of issues, more commonly including breach of contract, fraud, intellectual property, partnership disputes, and more.
When businesses face legal challenges, they need experienced and knowledgeable litigation attorneys who can provide the guidance and representation to protect their interests.
Alameda County raised eyebrows in November 2022 when, in their Superior Court, pleadings on behalf of the State of California were filed against more than a hundred historic and current manufacturers of PFAS compounds, also known as "forever chemicals".
This suit named companies such as 3M and various Du Pont affiliates, citing the California Government Code section 12610. Not every case involving business litigation will make headlines but every case deserves justice.
The business litigation attorneys with Lehr Law are skilled in navigating the complex legal landscape of business disputes in Alameda, assisting clients in resolving disputes through trial and negotiation, as well as alternative dispute resolution methods, such as mediation and arbitration. They work closely with their clients to develop effective legal strategies that aim to achieve the best possible outcome.
Civil Litigation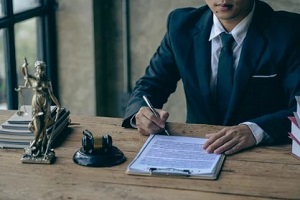 Civil litigation involves legal disputes between individuals or entities related to non-criminal matters between parties who are seeking a form of relief, usually monetary. Although there are many subsects of civil litigation, most involve real or personal property, contracts and family matters.
Alameda follows the rules and procedures outlined by the State of California for filing a lawsuit, which is part of the litigation process. The process begins with determining if you have the standing to pursue a lawsuit; the filing and service of the suit must be done correctly and then the suit enters what is typically the longest phase known as discovery.
These steps are the precursor of the trial which then entails more time and detail all of which make the civil litigation process time-consuming and costly.
Lehr Law is committed to providing personalized legal services aimed at achieving the best possible outcome for their clients. They work closely with their clients to understand the specifics of their case and develop effective legal strategies to protect their clients' rights and interests within the Alameda court system.
Personal Injury
Personal injury litigation refers to the legal process of pursuing compensation for individuals who have suffered physical or emotional harm as a result of another party's negligence, intentional wrongdoing, or strict liability.
Personal injury attorneys specialize in representing clients in these types of cases, working to establish liability and prove the extent of their clients' injuries and damages. Personal injury litigation may involve negotiation and settlement or may proceed to trial in court.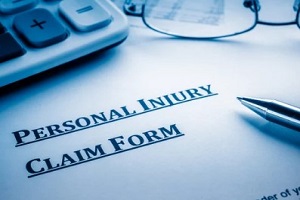 In Alameda, CA the statute of limitations outlines how long citizens have to file personal injury claims. The personal injury attorneys with Lehr Law understand the statute as well as any applicable exceptions and are able to navigate the complexities of personal injury law both in and out of the courts in Alameda.
Because California does not have a cap on the amount of compensation that can be awarded, an attorney with experience in these cases will be prepared to present the case to achieve the best outcome possible.
Home Owner Association (HOA) Disputes
HOA disputes refer to disagreements or legal conflicts that arise between homeowners and their homeowners' association (HOA). These disputes can arise due to a range of issues such as violations of the HOA's rules and regulations, disputes over maintenance responsibilities, disagreements over the use of common areas, and other related matters.
In Alameda, California, HOA dispute attorneys specialize in representing homeowners and the HOA in these types of disputes. Our goal is to help our clients resolve the dispute as efficiently and cost-effectively as possible, while also protecting their rights and interests. Alameda HOA dispute attorneys work towards finding practical and amicable solutions that maintain a positive relationship between the homeowner and the HOA.
Homeowners Association (HOA) Disputes Lawyers
Insurance Bad Faith
Residents of Alameda, CA pay insurance to protect their health, their homes and their cars. California even has a consumer protection law, proposition 103 that mandates a 20% discount for good drivers. Last summer, the California Insurance Commissioner took legal action against Mercury Insurance for aiming good drivers to higher cost plans in complete opposition of the law.
Insurance bad faith is the legal term that refers to an insurance company's failure to act in good faith towards its policyholders. This occurs when the insurance company fails to honor the terms of the policy or unreasonably delays or denies a valid claim made by the policyholder.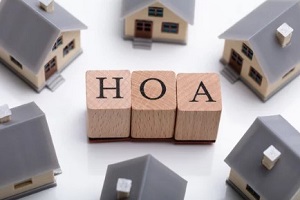 This can occur to homeowners in the wake of a natural disaster, or to health compromised persons seeking reimbursement for medical costs. Insurance bad faith claims can include damages for financial losses, emotional distress and other related expenses.
In Alameda, California, the attorneys with Lehr Law help fight insurance bad faith by representing policyholders who have been treated unfairly by their insurance companies. Lehr Law works to hold the insurance company accountable for their actions and to help their clients receive the compensation they are entitled to under the policy.
Reach Out to an Experienced Alameda, CA Litigation Attorney
If you are in need of legal representation in Alameda, California, it is important to seek the guidance of an attorney who can provide guidance to your specific needs. Whether you are facing a civil litigation matter, personal injury case, HOA dispute, or insurance bad faith claim in Alameda, California Lehr Law can help you navigate the complexities of the legal system. Request a consultation online or over the phone at (858) 240-9993