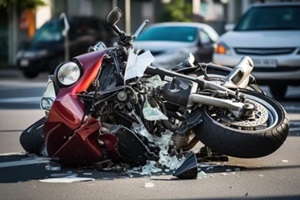 A motorcycle accident can have a significant impact on the lives of the people involved, both immediately after the accident and for years after. Once the immediate consequences, such as urgent medical care, have been dealt with, parties often wonder if they can recover damages to help them afford the bills they have accrued during this time.
With the help of a California motorcycle accident lawyer, many motorcyclists who are involved in a collision can achieve compensation that makes them whole again. However, multiple factors impact the value of the monetary award a party will receive in a vehicle crash, and not all are within the control of the involved parties.
Here is an overview of the four primary factors that affect compensation in a California motorcycle accident lawsuit to help properly set expectations for your case.
Who Is Liable In A California Motorcycle Accident?
When determining how much compensation a motorcycle accident victim receives, one of the most significant elements is who was liable, and to what extent. In California, more than one party can be found at fault for an accident, and they are expected to pay for damages commensurate with the percentage at fault determined by the court.
The greatest compensation levels are achieved when the other party assumes, or is found by the court to be, 100% responsible for the accident. A skilled attorney can work toward this goal using expert opinions, accident reconstruction reports, and more.
What Was the Total Impact?
The purpose of monetary compensation after an accident is to make the injured party "whole" again. This means they are to be restored to the financial state of being they experienced before the costs of the collision.
Individuals who suffer significant financial losses due to an accident are poised to receive more in compensation as a result, provided they keep thorough documentation of their costs throughout the process.
The two most common means of proving damages are providing medical bills and demonstrating lost wages. The value of these obligations and lost opportunities determines a large portion of the possible compensation.
However, attorneys will use all available means to secure you the damages you deserve, which may include demonstrating the loss of value of a totaled vehicle, wrapping court and legal fees into the compensation package, or pursuing claims of pain and suffering or loss of consortium as appropriate.
Are the Consequences Permanent?
Motorcyclists who are involved in accidents typically receive greater compensation if their injuries are permanent or substantial. If an attorney demonstrates to the court that the effect of the motorcycle accident will persist for the rest of a person's life, the court may subsequently award greater compensation as recompense for the increased difficulty of life moving forward.
This amount typically exceeds the dollar value accumulated by the medical bills. Amputations, paralysis, brain injuries, permanent scarring and disfigurement, and injuries to the spinal cord are some of the most common permanent injuries that result in higher than average compensation.
If an attorney proves to the court that the motorcyclist will experience a loss of quality of life due to the accident, the individual may be awarded a multiplier on the face-value damages due.
Is the Case Going to Trial?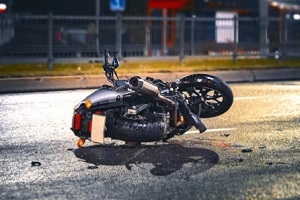 Settlement occurs when parties agree to resolve the matter outside of court. This relies on the involved individuals' auto insurance to provide a fair payment covering damages, medical bills, pain and suffering, and more.
However, settlements are limited by the other party's insurance policy details. If a policy has a maximum claim limit, you will not be able to collect more than this amount, regardless of what is fair.
Conversely, cases that go to trial are not limited by insurance policies, but they are more costly. On average, a motorcyclist who chooses to go to court can recover more in compensation than those who settle, but their court case must be successful in their favor to reap this benefit.
This is why working with skilled attorneys who focus on motorcycle accident victims is a critical part of the post-collision process.
Let Lehr Law Help You Present Your California Motorcycle Accident Case
If you have been involved in a motorcycle accident, be sure to seek legal counsel as soon as possible after the incident. The attorneys at Lehr Law have helped motorcyclists to secure the best possible compensation for their case for many years.
Contact Lehr Law to schedule a consultation to review the details of your accident and learn more about your options for compensation, whether through the litigation process or via a settlement.