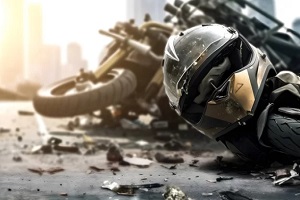 Being in a motorcycle accident is a stressful event. Many of those affected are focused on recovering, repairing or replacing their motorcycle, dealing with insurance, and getting an attorney. However, few consider what happens to a driver's record when they are involved in a collision.
A person's driving record impacts their insurance rates and, in some cases, even job opportunities; delivery companies, for example, may be less likely to hire someone who has been deemed at fault in an accident in the past.
Motorcycles are involved in more accidents than passenger vehicles on average; riders must understand how these events may impact them now and in the future.
For those in California, this is an overview of how long a motorcycle accident can stay on your record, what you can do about it, how to proceed after a collision, and how a motorcycle accident lawyer can help you.
How Long Does a Motorcycle Accident Stay on Your Record in CA?
Each state has its own rules governing how long vehicular violations and other incidents remain on a driver's record. In California, a motorcycle accident is reported on a driver's record for three years following the date of the collision.
However, certain elements can extend this duration. If a commercial vehicle was involved in the accident, or if hazardous material was a factor in the crash, the mark can remain on a driver's record for up to 10 years.
While a motorcycle accident will impact your record for some time, a legal team can help you argue matters of fault that may affect your liability in the crash.
What to Do After a Motorcycle Accident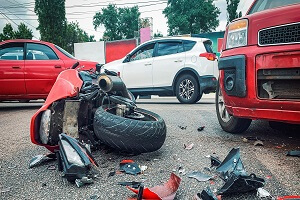 Once an accident has occurred, the first and most critical step is to ensure that all parties seek appropriate medical attention. If you are able to do so, check on the people involved in the collision; you will not negatively impact your level of fault or responsibility by remaining at the scene and ensuring the other parties are safe.
In fact, it is necessary that you remain where the accident occurred unless you need urgent medical care. Once all parties are safe, exchange information. This includes names, insurance information, license plate numbers, and the contact information for any witnesses who were present when the accident occurred. Write down the make and model of all vehicles involved.
At this stage, take pictures and video to comprehensively document the situation as much as possible. Walk in a circle around the site of the crash to capture the damage, and upload these files to at least one other, unrelated location so that they are protected from accidental deletion or loss of storage. These can be valuable when the court is determining fault in the collision.
Next, contact your insurance company for next steps and to get a claim started. The other party is responsible for contacting their own insurance, but inform your insurer if the other party does not carry insurance.
Finally, be sure to contact a legal team that works with motorcycle accident victims. Proper legal representation is an essential element in mitigating the liability for at-fault accidents and obtaining the best possible outcome for the scenario.
California's Laws on Fault
California is an at-fault state, which means that when a vehicular collision occurs, the involved parties will be evaluated to apportion responsibility for the accident.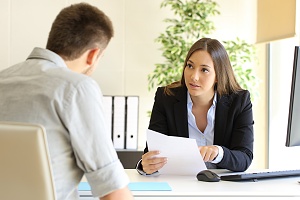 Multiple parties can be found at fault, and a percentage is assigned to indicate how much of the event was their responsibility. Any damages will be paid according to these percentages; for example, one party may be 30% at fault, while the other is 70% responsible.
It is not necessary for any party to have no claim of responsibility in order for the case to proceed. A California motorcycle accident attorney will have the experience to help protect you from being unjustly assigned fault or mitigate the damages assigned based on your level of responsibility.
Get Help from a California Motorcycle Accident Attorneys
If you have been in a motorcycle accident, you must first attend to your own emergent medical needs. However, as soon as possible after the collision, be sure to reach out for legal assistance. This allows your team to compile evidence while it is still available and work diligently to prepare your case.
The attorneys at Lehr Law have helped motorcyclists across California fight for the compensation they deserve and skillfully manage insurance companies. Contact Lehr Law to schedule a consultation to discuss your situation.