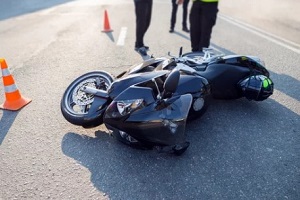 Motorcycle accidents can cause serious injuries making the road to recovery lengthy and expensive. If you have been injured in a motorcycle accident, working with a personal injury attorney can help you obtain the compensation you deserve.
Here are some factors to help you choose the right attorney for your motorcycle accident.
Location
Although you may have heard or seen advertisements for motorcycle accident attorneys offering their services throughout the nation, it is important to work with an attorney based in the city or county where your accident occurred. Being represented by an attorney who is familiar with the local courts, and with local judges and prosecutors, is imperative for ensuring the best outcome in your case.
Experience
Many attorneys offer general legal services, handling a range of matters from real estate and wills to criminal defense and personal injury. Keep in mind that an attorney who specializes in personal injury cases, such as motorcycle accidents, will have the insight and trial skills to properly prepare for and present your case.
Therefore, it is important to ask the attorneys you are considering working with about their experience. One good question to ask is what percentage of their practice is representing motorcycle accident cases.
Reputation
It is also important to consider the reputation of the attorney you work with. Shortlist a few potential attorneys, researching them in depth before making a decision about which one will represent you.
Where To Find A Qualified Motorcycle Accident Attorney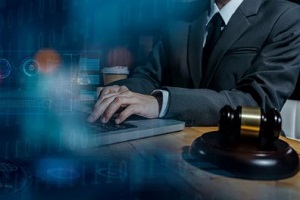 With more than a million attorneys currently operating in the U.S., finding the right one to manage your case can be an overwhelming task. Here is a look at some of the ways to narrow your search.
Family And Friends
If someone you know personally, such as a relative, friend or coworker, has been involved in a motorcycle or automobile accident, ask which attorney they worked with and if they are satisfied with their representation.
Bar Associations
Many local and state bar associations offer attorney referral services that can provide the names of attorneys specializing in motorcycle accidents in your area. The State Bar of California offers a statewide list of attorney referral services by county.
Referrals From Other Attorneys
If you have worked with an attorney in the past for unrelated matters, it is unlikely that they have the experience required to effectively represent you in a motorcycle accident case; however, they may be able to recommend an attorney who does have experience with motorcycle accident cases.
Online Searches
If you have no personal recommendations to use, searching online for a motorcycle accident attorney in your area is a good way to start your initial list of attorneys to review. Keep in mind, however, that the top few names that show up in your search will not necessarily be the most qualified or the most suitable for your case. You will still need to confirm that they actually specialize in motorcycle accidents, work in your area and have a good reputation.
Interviewing Potential Motorcycle Accident Attorneys
Once you have narrowed down your list, you will need to make a decision for your representation. It is important to remember that there is a statute of limitations for how long you have after the accident to pursue compensation. Therefore, you should reach out to attorneys early in the process to find out whether they offer free consultations.
Prepare for your meeting by bringing all of the documents related to your case, and be ready to discuss in detail, the accident and your injuries. Photos of the accident scene, medical reports, police reports and any records indicating your normal wages can all be helpful during this meeting. Pay close attention to the manner in which the attorney receives your information.
Although a reputable motorcycle accident attorney will attempt to gather as much information as possible about the accident during this meeting, the main purpose of the interview is for you to ask questions of the attorney to determine whether they are capable of providing the representation best suited for your case.
Ask how long they have been practicing, the percentage of their practice that is devoted to motorcycle accidents, and how many cases similar to yours they have handled in the past and what the results were. This is also a good time for you to confirm their fee structure.
Choose an attorney who gives their full attention to you during this meeting and focuses on addressing your concerns without distractions. If you do not feel comfortable asking them questions, it may be better to work with someone else.
Reach Out To The Experienced California Motorcycle Accident Attorneys
If you have been injured in a motorcycle accident, your family's financial well-being may be at stake. Choosing an attorney with extensive experience in motorcycle law can help you receive the compensation you deserve.
Contact the experienced team at Lehr Law, APC today to find out more about our services and schedule a free consultation.