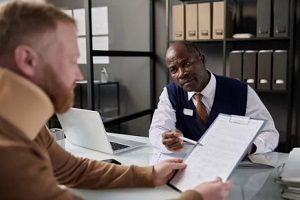 If you have been injured in an accident that is not your fault, you may be considering hiring a personal injury attorney to pursue compensation for your medical bills and pain and suffering. A quick online search will indicate that there is no shortage of qualified personal injury attorneys in every city vying for your business.
In California, narrowing the field can be challenging when searching for a personal injury lawyer. After researching names you have received via word of mouth and those who made a positive impression in your online searches, the next step is often requesting a free consultation so you can get a feel for whether you will work well with a particular attorney and ensure they have the knowledge and experience needed to represent you successfully.
Here are seven questions you should ask the personal injury lawyers you are considering hiring.
How Much Do You Charge For Your Services?
One of the most significant considerations when hiring an attorney is how much they charge. Attorneys' fees can be high, but many are willing to work on personal injury cases on a contingency basis. This means that you will not be asked to pay anything unless they recover monetary damages in your case. Find out this percentage; it may be as much as 40 percent. It is also essential to ask if they charge for expenses, such as filing fees, upfront.
How Long Have You Practiced Personal Injury Law?
Having an experienced attorney on your side can make all the difference in your case. Be sure to inquire how long the lawyers you are considering have practiced personal injury law. If, for example, they have 20 years of legal experience but 19 of those years were devoted to family law, they may need more expertise to help you negotiate a higher settlement.
How Many Cases Like Mine Have You Handled?
Another critical question is how many cases like yours each prospective attorney has handled and how many of them they have brought to trial and won. Although many personal injury cases are resolved with a settlement, you need to know that you are working with someone who can succeed if your case goes to trial. Not all attorneys can try cases in court, so be sure to find out about their experience in this area.
How Will You Update Me About The Progress Of My Case?
Proper communication is a critical component of an excellent client-lawyer relationship, so you need to know how often they will keep you updated on your case and ensure it aligns with your preferences. While some clients like to be involved at every step, others prefer to get occasional updates and leave things in the hands of their attorneys. Ensure that you clarify your role and what your attorney expects from you.
You should also ask if someone is always available to take your calls and whether you will mostly be talking to your attorney, their secretary, or a paralegal, so you know what to expect.
What Roadblocks Might My Case Encounter?
Even the most straightforward personal injury claims may encounter roadblocks or challenges unique to the case's circumstances. An experienced personal injury attorney should be able to identify potential issues with ease. They should also be able to explain how they plan to resolve these issues should they arise.
Be wary of attorneys who insist your case will be an easy win; the legal system is very complex, and honest attorneys will be upfront about the nature of these cases.
What Should I Expect If My Case Goes To Trial?
Although there is a good chance you will be able to reach a satisfying settlement in your case outside of court, there may be instances where the insurance company is unwilling to settle or their offer is too low. In these cases, you want to be sure that your attorney is prepared to represent you in court. It is also essential to determine whether the original contingency fee rises if the case goes to trial.
What Happens If We Lose My Case?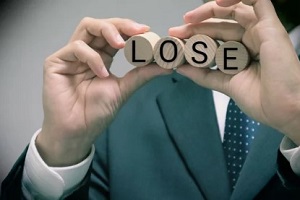 If your attorney is working on a contingency basis, you may wonder how their services will be paid for should they be unsuccessful in obtaining a financial award. Some attorneys will charge clients for clerical and filing fees and expenses related to medical record retrieval; others do not charge for such services.
These fees can add substantially if your case drags on for a long time or is highly contentious. Therefore, ask the personal injury attorney you are considering about their policy for out-of-pocket costs and how it might change depending on the outcome of your case.
Discuss Your Case With The Experienced Personal Injury Attorneys
At Lehr Law, our experienced team of personal injury attorneys is dedicated to giving your case the attention it deserves and working tirelessly to ensure you receive fair compensation. Contact us today to arrange an appointment to discuss your case.