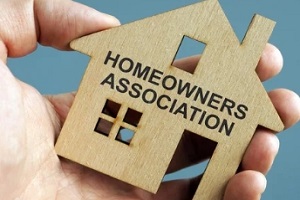 A homeowners association (HOA) can be a valuable and reliable resource for community residents. Those who choose to live within an HOA usually do so for the benefits it provides such as continuity, and leisure amenities and activities. These associations are regulated by rules that impose governance over house colors, lawn height, and other specifics, as well as, when they may impose special assessments.
However, HOA special assessments can make living in such a community feel unpredictable. If you feel that your HOA is not properly levying special assessments, a legal team can help you explore your options and defend you against the HOA's practices.
To better understand whether your community's assessments are in accordance with the law, you should first understand what special assessments are and the four times that an HOA can use them.
What Is a Special Assessment?
All members pay assessments, known as dues, owed to the HOA. These regular payments typically happen on a monthly, quarterly, or annual basis specified by the HOA. A special assessment occurs when the governing body requires extra financial support.
In situations such as this, it may levy a special assessment which can be no more than 5% of the financial year's total budgetary value according to California law. This is 5% total, spread across all homeowners, not 5% for each resident. Should the HOA require more money than this, the community must vote to agree to pay more.
Four Times HOAs Can Impose Special Assessments
Special assessments can be an unpredicted source of stress for homeowners who are faced with a bill they did not anticipate. However, special assessments should be rare and utilized only for legally permitted uses. These include:
1. New Amenities Are Necessary
As the demographics of an HOA community change, the governing body may note that the area would benefit from substantial changes.
For instance, a pool may not have been important when the homeowners were primarily people over the age of 65, but if the community is now full of young children, a pool could be a wise investment. Large expenditures such as new community centers or even new roads and sidewalks may qualify as necessary expenses that may be funded using a special assessment.
2. An Emergency Occurs
One of the most common reasons that homeowners may be faced with a special assessment is because of an emergency.
If a flood destroys all of the private roads leading to a section of the HOA community, the governing body will urgently need to repave the roads and may not have the budget to do so. In this situation, a special assessment can be paid by all homeowners (even those whose roads are undamaged) to cover the costs.
3. Multiple Homeowners Default on Dues
If the HOA governing body is facing financial difficulties because multiple homeowners are not paying their dues, they may attempt to make up the difference using a special assessment. This permits them to ensure the community is still receiving the support and infrastructure that it needs to thrive.
4. Amenities Require Upgrades
As technology and living styles continue to advance, existing amenities may require upgrades. For example, if outdated plumbing pipes in the community center are corroding and leaching harmful contaminants and are at risk for collapse, efforts to replace the pipes and mitigate the contaminant leaks can be funded with special assessments.
What Special Assessments Cannot Be Used For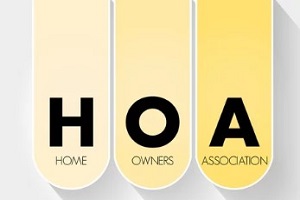 While a special assessment may be levied in order to make repairs that benefit the community, it is not an option for every type of repair or inconvenience. In order to protect homeowners from constant, unpredictable bills, special assessments may not be used in cases in which the HOA governing body has been negligent.
Such as the scenario with the roads, if the roads have been deteriorating for some time, their repair would not constitute an emergency qualifying for a special assessment. This should be budgeted into the standard yearly plan.
Similarly, if a single homeowner is impacted by an unfortunate event, such as a tree falling on their home, the entire community will not need to pay a special assessment to repair their structure.
Get California HOA Special Assessment Help to Protect Your Resident Rights
Imposed fairly, special assessments can keep an HOA community modern, updated, safe, and pleasant to live in. However, not all HOAs manage their assessments properly. The attorneys at Lehr Law work to protect HOA residents against unjust and improperly imposed special assessments and other conflicts with the governing body. Contact Lehr Law to schedule a consultation.