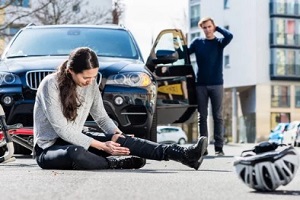 If you have been injured in an accident, receiving immediate medical treatment may have been your top concern. However, once your medical bills pile up, you may wish to file a personal injury lawsuit against the party responsible for your injury to help cover your expenses.
In the state of California, the civil court system can be used to file personal injury claims to restore you to your financial situation before the accident or injury.
There are three main venues for filing personal injury claims in the Golden State:
The Division of Workers Compensation addresses work-related injuries, or the Workers Compensation Appeals Board for those the Division of Workers Compensation has already denied.
Small claims court, which is appropriate for claims that are for amounts below $10,000.
The California civil court or Superior Court is the proper venue for claims over $10,000.
Filing Worker's Compensation Claims
The best action for work-related injuries is to claim to California's Division of Workers Compensation. This system provides insurance coverage for injuries that are related to work; there are only a few cases where a personal injury lawsuit is appropriate for a work-related injury. For example, if a defective product such as a safety harness or the negligence of a third party who is not your employer causes your injury, that may form the basis of a lawsuit.
Filing In Small Claims Court
You can file more minor personal injury claims in your local small claims court. This will involve paying a nominal filing fee, but you may be able to resolve your claim without a lawyer in small claims court. Each municipality has individual procedures and rules.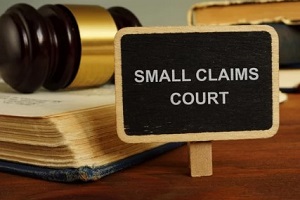 In small claims court, remember that you must present your evidence, and only compensatory damages, which cover expenses directly associated with the injury, will be awarded.
You will need to bring three copies of each document you present to the small claims court, including one for you, the defendant in your case, and the judge. These might include canceled checks, receipts, photos, bills, and other relevant documents.
Filing Personal Injury Lawsuits In The California Civil Court System
If your injury is not work-related and the damages in your case exceed $10,000, your injury claim will be handled by the state's civil court system.
Before you can begin the process, you must ensure that you have legal standing, which is the right to file this type of lawsuit in the state. To meet this requirement, you must have a direct connection to the lawsuit's subject. The defendant must have directly injured you by their actions or inactions.
You must also be a legal entity that has legal capacity. This rules out children who are under the age of 18 and adults who have been declared mentally incompetent. However, a person with legal ability may file these suits as a representative for those who do not meet this definition.
Once you have ensured that you have legal standing, you should hire a lawyer to represent you in your case. Be sure to choose someone with whom you will be comfortable sharing private information and who has experience presenting cases before California civil courts.
Your lawyer will determine where the lawsuit should be filed. This will typically be the county where the injury occurred, most witnesses are located, or the defendant lives or operates their business. Sometimes, more than one venue is appropriate, so your lawyer will determine the best approach.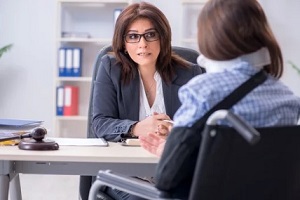 Next, the claim must be filed within the statute of limitations, which is the time everyone is given to file this claim. Your lawyer can advise whether the statute of limitations for your particular case has expired.
Your lawyer may attempt to negotiate a settlement in your case before filing a lawsuit. It is often in the best interest of both parties to reach an agreement that can keep the matter out of court. This can be a less expensive approach in terms of legal fees and can help the defendant avoid negative press coverage.
If a settlement can't be reached, your lawyer will file a summons to inform the defendant they are being sued and a complaint that tells the court how you were injured, how the defendant is responsible, and how much you are pursuing in damages.
Your lawyer will then prepare for your trial, which may involve securing expert witnesses, uncovering new evidence, and filing motions. You may be asked to provide further evidence or appear for depositions, but your lawyer will primarily be in control.
Reach Out To Lehr Law, APC For Support
The California personal injury lawyers at Lehr Law, APC can help with your personal injury lawsuit. Acting quickly in these cases is crucial, so reach out to Lehr Law today to request a consultation.