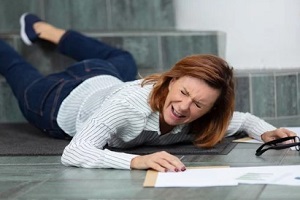 In the state of California, a personal injury claim is a civil lawsuit that can be filed when an individual has suffered from harm or loss as a result of a physical, emotional or psychological injury. Anybody can be held liable for either negligently or intentionally causing another person harm.
Here are a few examples of personal injuries:
Wrongful death
Slip and fall
Defamation
Medical malpractice
Workplace accidents
Assault or battery
Property damage
In these situations, the injured party can sue another individual or entity for damages if they are able to prove that they caused their injuries, whether it was intentional or negligent.
California uses a comparative fault system, which means that if it is determined that the person filing the personal injury claim is considered responsible for causing some part of the injury, the damages awarded will be decreased by the percentage that is attributed to their portion of fault.
To illustrate how this works, consider the case of a car accident in which one driver sues the other driver in court. Should a trial find that the defendant driver is 75% at fault for the accident but the plaintiff is 25% at fault, the plaintiff will be given 25% less than the damages that they could have received if they had no fault in the accident. These calculations can make personal injury cases very complicated.
Establishing A Personal Injury Claim In California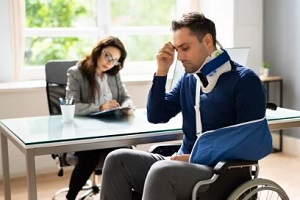 A personal injury claim in California must generally be filed within two years from the date of the incident or the discovery of the injury. However, this can vary depending on the facts of the case, such as the type of injury involved and the location where it occurred, so it is important to work with a lawyer to determine an appropriate time period for filing.
Personal injury lawsuits in California are based on actions that lead to emotional, physical or financial injury to another party. Because their basis is often in tort law, they are typically civil cases between two or more private parties involving assault, battery, negligence, breach of warranty, or liability.
The Damages For Personal Injury Claims
A plaintiff whose personal injury claim is successful can receive economic, non-economic and/or punitive damages.
Economic Damages
Economic damages aim to reimburse a plaintiff for measurable losses that are caused by their injury. These might include a loss of earning capacity, wages or future earnings, as well as the replacement or repair of property and compensation for past and future medical expenses.
Non-Economic Damages
Non-economic damages aim to cover injuries that are not quantifiable or are very challenging to measure. These might include pain and suffering, emotional distress, a loss of enjoyment of life or reputation, disability and disfigurement.
Punitive Damages
Punitive damages are a type of award that goes beyond the amount of actual damages incurred by a plaintiff. These are rarely awarded and are only given in cases where a defendant's behavior is especially egregious. They are aimed at punishing the defendant and serving as a deterrent to prevent such behavior in the future.
For example, punitive damages may be issued against a company that acted extremely recklessly and endangered a significant number of customers by, for example, knowingly releasing a defective product to the market despite its potential to cause serious injuries.
A defendant's actions must have been demonstrably malicious, oppressive or fraudulent to qualify for punitive damages. Although there is no cap on the amount of punitive damages that can be awarded in a personal injury suit, they must reasonably correspond to the compensatory damages the plaintiff receives in these cases.
Trials Versus Settlements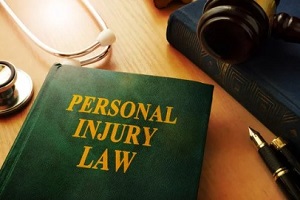 In some cases, a settlement will result in a higher damage award than the verdict of a trial, and there may be fewer expenses as well. As a result, many personal injury lawyers attempt to settle lawsuits out of court where possible.
There are many reasons that a settlement can be advantageous. First, trials can be very time-consuming, and it may take months or even years before a trial can even begin. Those involved in the trial will need time off from work, and if the verdict is appealed, there could be additional expenses. Trials can also be very expensive and involve fees that need to be paid to expert witnesses.
Another reason that settlements can be preferable is because it eliminates the stress involved in having to testify and face cross-examination. Settlements can also be sealed, which means that the details will remain private.
Contact The California Personal Injury Lawyers
At Lehr Law, our team is dedicated to ensuring that every detail of your case receives the attention it deserves. Contact us today to set up an appointment to discuss your personal injury case and find out how we can help!