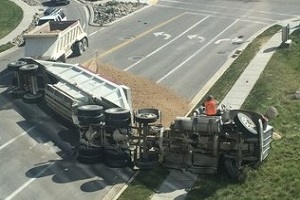 If you have been hurt in an accident involving a commercial truck, you may believe that the vehicle's driver was somehow responsible for the collision. However, proving this can be challenging. In many cases, truck drivers, the companies that employ them, and their insurers may be unwilling to admit that the driver could have been at fault for the accident. They may even try to blame you for what happened.
It can be challenging to obtain evidence to prove truck driver negligence. Therefore, hiring an experienced truck accident attorney to represent you is essential. These professionals can conduct an independent investigation of the accident, collect and analyze necessary evidence, and determine who was ultimately responsible and should be held liable for the accident.
Here is a look at what is involved in proving truck driver negligence during a trucking accident.
The Types Of Trucker Negligence That Can Cause Accidents
To prove negligence, it is imperative to determine the grounds that will be used to argue the driver is responsible. An individual is considered negligent if they have done something that violates an expected duty of care. Outlined below are some examples of truck driver negligence.
Speeding
When commercial trucks operate more than the posted speed limits, they will experience dramatically lower stopping distances and are also more vulnerable to losing control over the vehicle.
Aggressive Driving
Truck drivers may sometimes show signs of road rage and perform needlessly aggressive tactics that can result in accidents, such as tailgating.
Reckless Driving
A truck driver may be found to have been operating the vehicle in a dangerous manner that is ultimately considered reckless, such as weaving in and out of traffic or racing.
Driving Under The Influence Of Alcohol Or Drugs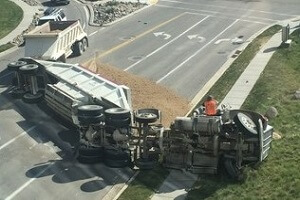 Commercial truck drivers are subjected to stricter blood alcohol concentration limits than those who operate traditional passenger vehicles. Although this varies by state, drivers of passenger vehicles can typically be arrested for DUI with a blood alcohol content of 0.08. In contrast, truck drivers will be considered intoxicated with a blood alcohol concentration of just 0.04.
Distracted Driving
Federal law prohibits commercial truck drivers from using cell phones and other mobile devices while operating vehicles. Some vehicle accidents are caused by talking on the phone or sending or reviewing text messages.
Improper Lane Changes
Commercial trucks contain significant blind spots. Some accidents involving these trucks occur when a driver changes lanes without adequately accounting for their blind spots.
Improper Training
Some drivers still need the proper training to perform specific maneuvers with their vehicles which may cause an accident due to poor preparation.
Hours Of Service Violations
Strict limits are placed on the number of hours that truck drivers can work in a day and a week. Some drivers, however, knowingly violate the limits in hopes of completing their deliveries faster. Drivers and trucking companies have even been known to alter or destroy records indicating potential hours of service violations, which is why it is essential to work with an attorney to determine what happened.
Investigations After Truck Accidents
Because liability in trucking accidents can be costly for trucking companies, these companies and their insurers typically act very swiftly following an accident to send their adjusters and investigators to the accident scene. Therefore, if you were involved in this type of accident, you need to ensure that someone is on your side investigating on your behalf.
Your attorney will analyze how the accident occurred and work to determine the collision's actual cause. They may also be able to collect different types of evidence at the scene of the accident. In addition, they can carry out investigations into paperwork or files belonging to the trucking company that could point to who was responsible for the accident.
Meeting The Definition Of Truck Driver Negligence In California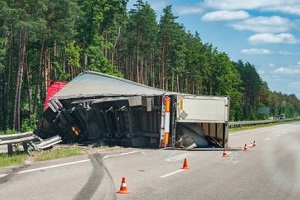 In a California personal injury case such as a trucking accident, it is necessary to prove negligence. This means there was some type of breach in due care, like the circumstances listed above, either by the vehicle's driver or by other parties connected to the incident.
A person or a business is considered negligent if they have failed in their duty to practice reasonable care under the specific circumstances of the accident and your injuries resulted from this failure.
Contact The Experienced California Personal Injury Attorneys
If you have been injured in a car accident involving a commercial truck in California, you must speak with an experienced personal injury attorney as soon as possible to ensure your rights are protected. Pursue the compensation you deserve. Reach out to the experienced personal injury attorneys at Lehr Law, APC today to schedule your free consultation and learn more about your rights.