Whether you are a Southern California business owner or an individual, legal disputes can be overwhelming, especially when they impact your personal or professional interests. An experienced Orange County litigation attorney can provide valuable guidance and representation, helping you navigate the complexities of legal proceedings, and protect your rights.
Common scenarios that often require the experience of a litigation attorney include contract disputes, employment issues, personal injury claims, real estate disputes and intellectual property infringement. Seeking the help of a knowledgeable litigation attorney can significantly increase your chances of a successful outcome in legal proceedings.
Business Litigation
Business litigation involves a range of legal disputes that may arise between businesses, their clients, employees or competitors. These disputes may include breach of contract, employment issues and business torts. A litigation attorney with extensive knowledge of the business laws in Orange County can help clients navigate the legal landscape and represent their interests in court.
A skilled litigation attorney can assist with legal research, negotiate settlements and provide effective representation in trial. By seeking the services of a skilled litigation attorney, businesses in Orange County can achieve successful outcomes in legal disputes, protecting their assets and interests.
Civil Litigation
Civil litigation typically involves disputes between individuals, businesses, or organizations seeking monetary damages or other legal relief. This type of litigation may include personal injury claims, breach of contract, property disputes, and other civil matters. A skilled attorney can help with case assessment, fact-finding, negotiation, and provide effective representation in court.
A litigation attorney with experience in the court system, laws and case precedents in Orange County can provide valuable guidance and representation in navigating the complexities of legal proceedings guiding you to a resolution in legal disputes.
Personal Injury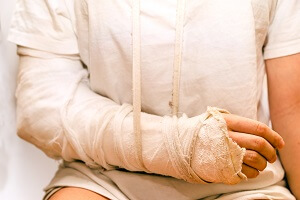 Personal injury litigation involves legal disputes arising from physical or emotional harm caused by the negligent or intentional actions of another party. Personal injury cases can include car accidents, slip and fall accidents, product liability, medical malpractice, and more. Individuals who have suffered harm may seek compensation for medical expenses, lost wages, pain and suffering, and other damages.
Guided by the rules of The Superior Court of Orange County, filing a lawsuit as part of the litigation process can be complex and time-consuming, requiring the assistance of experienced attorneys with knowledge of those processes and rules. The attorneys with Lehr Law can provide their experience with the rules and regulations of the court system in Orange County, helping you work to the best possible outcome for your case.
Home Owner Association (HOA) Disputes
HOA disputes can take many forms, including disagreements over property maintenance, financial management, and the enforcement of community rules and regulations. When these disputes cannot be resolved through informal channels, litigation may be necessary to protect the rights of homeowners and maintain the integrity of the community.
HOA laws are administered by The California Bureau of Real Estate, with the goal of helping homeowners better understand their legal rights and responsibilities as members of an association. The Office of the Attorney General has the authority to handle complaints on behalf of homeowners who are denied certain rights under state and federal law; therefore, disputes can be complex and time-consuming, requiring the assistance of experienced attorneys with knowledge of California's complex HOA laws.
Homeowners Association (HOA) Disputes Lawyers
Insurance Bad Faith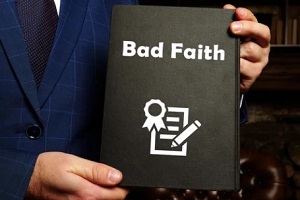 Insurance bad faith occurs when an insurance provider fails to act in good faith in its dealings with a policyholder. This applies to homeowners insurance, auto insurance, and health and life insurance policies. Some examples include denying a valid claim, delaying payment or investigation, and failing to adequately investigate a claim.
To pursue a bad faith claim, a policyholder must be able to demonstrate that their insurance company acted in bad faith and that they suffered damages as a result. Whether it is a first party or third party act, either can be a complex and time-consuming process. Enlist the assistance of the experienced attorneys with Lehr Law who understand how insurance bad faith claims can be pursued in Orange County, CA.
Get In Touch with an Experienced Orange County, CA Litigation Attorney Today
The unique characteristics of Orange County and its industries require a deep understanding of the local laws and regulations, making it essential to seek out attorneys with specific experience in Orange County litigation. With the help of experienced attorneys at Lehr Law, you can navigate the complexities of the legal system with confidence and work toward a resolution for your situation.
Whether you need help resolving a personal injury claim, a business dispute or an insurance bad faith case, the attorneys at Lehr Law can provide the skilled legal guidance and representation necessary to present your case. Contact Lehr Law today to schedule a consultation and see how we can help you move forward with confidence.