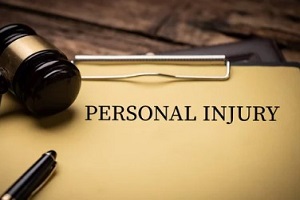 Every day, humans face the risk of injury as they conduct their daily lives, but when is an injury considered a "personal injury" from a legal standpoint?
Several situations can result in personal injuries for which a victim may be able to pursue legal action to seek compensation. Here is a closer look at what constitutes a personal injury.
Personal Injury Definition
A personal injury may include an accident, illness, or trauma impacting a person's physical or psychological state. While most personal injury claims are related to vehicle accidents, the term is also used for slip and fall cases, workplace accidents, medical malpractice, defective products, and criminal injuries. It can also apply to illnesses and diseases related to occupational hazards like asbestos exposure.
Here's a look at the main categories of personal injuries:
Vehicle Accidents
Modern vehicles are safer than ever, but accidents involving other vehicles and pedestrians still take place that can cause severe injuries and even death. In many vehicle accidents, human error is the main factor, and those injured in these accidents may file a personal injury lawsuit against the person at fault.
Medical Negligence
Although doctors must undergo extensive training, they are still humans and prone to making mistakes from time to time. These mistakes may lead to physical and emotional damage and leave their victims permanently disabled.
Many medical negligence cases involve surgical interventions that were not performed correctly. Victims often pursue financial compensation in these cases and may even file lawsuits in criminal court in extreme cases.
Work-Related Illnesses And Accidents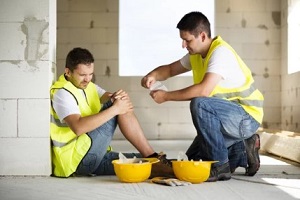 Every workplace has risks. Office jobs may expose employees to chronic stress, while industrial roles may expose employees to potentially harmful substances. Although health and safety regulations are in place to reduce these risks and ensure safe environments for employees, there is no way to eliminate them.
Sometimes, an employer may fail to follow or enforce safety measures and put workers at risk. In these cases, victims may file a lawsuit to seek compensation.
Transportation
Individuals may sometimes be injured using various public transport forms, such as buses, taxis, or trains. For example, suppose a taxi with passengers inside is involved in a car accident or a commuter train derails and passengers are injured.
In these cases, there could be grounds for a lawsuit if professional negligence was involved, the vehicle was not kept up to code, or the operator did not follow proper safety measures.
Industrial Illnesses
Constant, prolonged exposure to toxic or hazardous substances can lead to chronic conditions that can negatively impact a person's quality of life, shorten their life expectancy or cause disability.
In cases where a company did not provide employees with appropriate protection, victims may be able to seek financial compensation for illnesses such as mesothelioma, lung cancer, dermatitis, or industrial deafness.
Faulty Products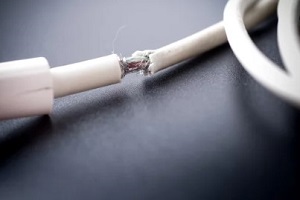 Personal injuries may also sometimes be caused by a defective product. For example, a product may have been designed with a flaw that renders it dangerous, or it could carry inadequate instructions or warnings. Personal injuries may apply to vehicles, electronics, appliances, medical devices, medications, cosmetics, and other items.
Causes Of Action
Personal injury claims may also be broken down into bodily and non-bodily harm.
Examples of personal injury claims involving bodily harm include:
Assault
Vehicle accidents
Product defect accidents
Toxic torts
Medical malpractice
Workplace accidents
Nursing home abuse
Examples of personal injury claims involving non-bodily harm include:
Defamation
Invasion of privacy
Intentional infliction of emotional distress
Malicious prosecution
False detention, imprisonment, or arrest
Grounds For Personal Injury
There are three main grounds for personal injury claims: negligence, intentional wrongs, and strict liability.
Negligence
This is the most frequent basis of personal injury claims and is caused by an individual's failure to act with the care that a person of ordinary prudence would have used in the same situation.
Intentional Wrongs
These injuries directly result from the defendant's deliberate actions, such as intentional infliction of emotional distress, assault, battery, trespassing, and false imprisonment.
Strict Liability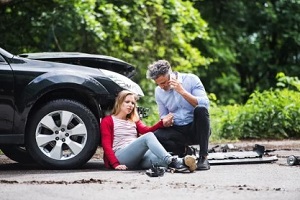 This holds an individual liable for an act they committed, regardless of their intent or mental state at the time it was saved. For example, when someone is injured due to a defective product, the manufacturer may still be held liable for the injury despite not acting negligently or intending for the product to harm others.
Individuals who have sustained personal injuries should seek a personal injury attorney immediately to determine whether they have a case worth pursuing. A statute of limitations may dictate the time following the injury during which you may file a lawsuit. Your lawyer can help you to determine an appropriate amount of financial compensation to pursue your medical expenses and other needs.
Request A Consultation With Lehr Law, APC
Personal injuries can leave you facing steep medical bills, pain and suffering, lost wages, and emotional distress. Reach out to the personal injury lawyers at Lehr Law, APC to learn more about how we can assist you.