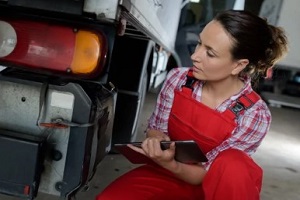 Pursuing a truck accident claim can be a complicated and challenging process. There are several legal complexities that stand between you and recovery. Many of which won't lend themselves easily to an average person. However, you might be entitled to compensation if you have suffered an injury in a trucking accident.
Here is a look at what you might expect when submitting a truck accident claim and how a lawyer can help ensure the process is as smooth as possible.
Aggressive Legal Teams
One big challenge those who file truck accident claims often encounter is pressure from an aggressive legal team. Many trucking companies have a couple of attorneys on standby prepared to protect them when someone files an accident-related claim. It is not unusual for them to send lawyers to the scene to ensure any questionable evidence can be retrieved quickly.
People involved in truck accidents have reported seeing lawyers at the location of the accident before it has even been fully cleared. Therefore, you need to hire a truck accident lawyer early to ensure someone is protecting your interests.
Insurance Companies
Another challenge for truck accident victims is the behavior of insurance adjusters representing the trucking company. These adjusters often attempt to bully or intimidate accident victims into accepting a lower settlement.
They are often skilled in making victims feel like they do not have any chance of going up against a big company and pursuing better compensation. For example, they might pressure the victim into agreeing to an unreasonably low settlement to close the case quickly and save money.
These adjusters will sometimes take advantage of an accident victim's vulnerable state. If they suspect that an accident victim needs money quickly to pay for their medical bills and cover lost income, they may use this desperation to convince them to settle quickly for less than they deserve.
Falsified Records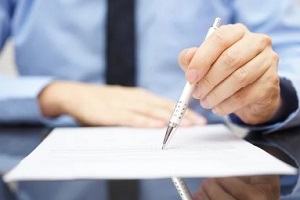 Trucking companies earn more money by transporting goods from one location to another as quickly as possible. Truck drivers are typically paid per mile driven, and logging more miles in a shorter period means they earn money. This motivates some drivers to push themselves past their limits, often in ways that violate laws governing safe driving.
For example, there are laws dictating the maximum number of consecutive hours a trucker is permitted to drive for safety reasons. However, truck drivers and the companies that employ them know that exceeding these hours increases everyone's earnings. As a result, they may be encouraged to falsify their logs to obscure the fact that the law is being broken in pursuit of profits.
Missing Evidence
In some truck accident claims, victims may find that evidence they need to prove their case has "disappeared." Whether it is written logs that the driver kept about the hours they work or information recorded on the truck's black box, it is not uncommon for trucking companies to take steps to prevent victims from obtaining pertinent information.
There are only laws that stop trucking companies from destroying or deleting their own records if a legal action has already been filed to prevent these actions. This is one of many reasons a truck accident attorney should be hired as soon as possible following an accident.
Poor Record-Keeping
In cases where a truck malfunction is behind an accident, it can be challenging to determine who can be held liable without proper records. Trucking companies must keep records of all the maintenance and service performed on their fleet, including what work was carried out, who performed it, and when the service took place.
Unfortunately, some victims in truck accident cases find that the records they need to prove their case are incomplete or illegible. These records are necessary to identify when the truck was serviced and whether it was safe to operate during the accident.
Intimidation Tactics
A truck accident can be very different from an accident involving a personal vehicle, as trucking companies often have large corporations behind them and billions of dollars in revenue at stake. The odds may appear to be stacked against you as they have the resources to hire large legal teams and other experts to protect their interests. However, an excellent personal injury attorney can demonstrate liability if negligence is involved in the crash.
Finding An Attorney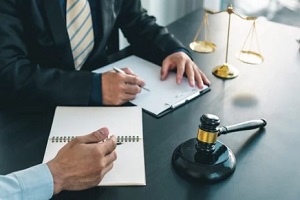 Truck accident victims need experienced lawyers in their corner investigating the accident and fighting for their rights. It is essential to take the time to find the right attorney, which may involve researching reputable attorneys in your area and attending consultations to ensure the right fit. Avoid using a standard family attorney; you need a truck accident attorney with a proven track record to ensure the best outcome for your case.
Get Help With Your Truck Accident Claim By Working With An Experienced California Attorney
You may encounter a broad range of challenges in your truck accident claim, but the right attorney can guide you through these obstacles and help you reach your desired outcome. Contact Lehr Law today to request a consultation and find out how we can help you navigate this complicated legal process.