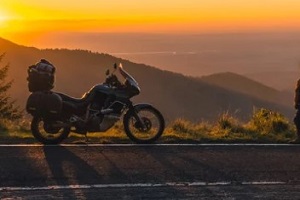 A new year often brings new laws and regulations affecting people's everyday lives. There are not many new rules in California governing motorcycle safety in 2023, but a few of the newest laws that affect other road users may also impact motorcyclists.
Here is a look at what you need to know about California motorcycle safety in 2023.
Safe Passing Rule
This rule states that on any street with multiple lanes running in the same direction, drivers must change lanes entirely before attempting to pass a bicycle rider traveling in the same direction.
The existing requirement to leave a distance of three feet when passing bike riders on a single-late street remains intact. As a motorcyclist, it is essential to be aware of this, as lane changes by vehicles are a common cause of motorcycle accidents.
Illegal Street Racing
Although it is already illegal to race on highways, AB2000 will also make it a crime for people to race or participate in exhibitions of speed in off-street parking facilities.
Existing Motorcycle Safety Laws
California's existing motorcycle safety laws will remain in force in 2023. Here is a brief overview of the most important laws motorcyclists must follow.
Helmet Use
All motorcycle riders and passengers are required to wear motorcycle safety helmets to comply with U.S. Department of Transportation regulations when riding a motorcycle, motorized bicycle, or motor-driven cycle.
The helmet must bear a manufacturer's certification stating its compliance with U.S. DOT Federal Motor Vehicle Safety Standard 218. Other types of helmets tend to have thinner protective padding and liners, so it is essential to ensure the helmet you wear bears this certification.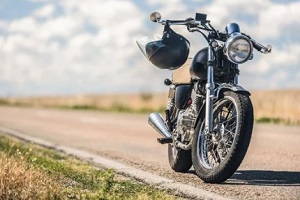 It will usually be applied by the manufacturer on the back of the helmet; it should not be on a stick-on label. The right helmet will fit snugly around the head and not have any apparent defects.
This rule was enacted in response to the fact that head injuries make up most of the serious and fatal motorcycle-related injuries; motorcycle safety helmets have been shown in studies to reduce the potential for head injuries.
The California Department of Motor Vehicles notes that most collisions occur on short trips in which riders travel below 30 miles per hour. Under these circumstances, a compliant motorcycle safety helmet could cut the severity and number of head injuries by half.
Lane Splitting
Lane splitting is currently legal in California, making it the only state in the nation that permits the practice. In 2017, Section 21658.1 was added to California's vehicle code to define the practice, which involves driving a motorcycle between two rows of vehicles that are either stopped or moving in the same lane but are going significantly below the speed limit as a result of congestion.
However, the website warns riders that lane splitting can be dangerous and should be done with great caution. They advise motorcyclists to consider the overall environment when weighing the wisdom of lane splitting, the size of the surrounding vehicles, the width of the lanes, and the current weather and lighting conditions.
They note splitting between the two far left lanes is generally safer than other lanes. However, riding on the shoulder of a road is not considered lane splitting and remains illegal in California.
Passenger Laws
In the state of California, there is no minimum age requirement that applies to motorcycle passengers. However, passengers must have their own seats and footrests, and their feet must be able to reach them. This generally means that young people who have reached the height of 4 feet 9 inches and are therefore no longer required to travel in a child's safety seat in a vehicle can be motorcycle passengers.
However, it is essential to remember that California's motorcycle helmet safety laws apply to drivers and passengers alike, meaning that children must legally wear a safety helmet to ride on a motorcycle in the state.
Licensing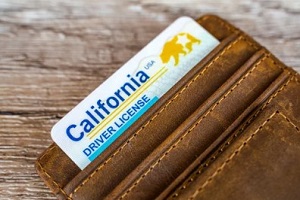 Motorcycle permit holders must be a minimum age of 15 ½, while motorcycle license holders must be 16. Those who wish to obtain a California motorcycle license and meet the minimum age requirement but are under 21 must have a learner's permit for at least six months. With a motorcycle permit, riders may ride alone but cannot operate their motorcycle after dark or on a freeway.
Those seeking a California motorcycle license must pass the California Motorcyclist Safety Program course, a written permit, and a vision exam. They must also possess a valid California driver's license or identification and supply a thumbprint.
Contact The California Motorcycle Accident Attorneys
Even if you follow all of the relevant safety laws, you may still be involved in an accident while riding your motorcycle. It is essential to seek an experienced California motorcycle accident attorney to ensure you receive proper compensation for your injuries and damages in accidents where another party is at fault. Contact the experienced team at Lehr Law, APC today to learn more about your rights.