California's personal injury laws serve as a legal framework for helping victims receive compensation for injuries caused by another party. If you have experienced a personal injury, you must understand your rights. Here is a look at some of the most influential laws that could affect your injury claim.
Time To File
Every state has a limit on how long an individual has to file a civil lawsuit following a personal injury. Known as a statute of limitations, the deadlines often depend on the type of case being filed.
California's statute of limitations on personal injury cases provides injured parties with a period of two years from the date on which they incurred the injury to file a lawsuit against the parties that may be at fault.
If you do not file a suit during this period, a court will not hear your case, and you will permanently give up your right to compensation. However, there are a few specific situations where the deadline might be affected, or the beginning of the statute of limitations may be delayed, so discuss your case with a lawyer if you have any doubts.
One important exception is claims filed against a California state, city or county government agency. Injured parties only have six months to file injury claims against government entities in California and must follow a strict set of procedural rules. More information about California's statute of limitations in personal injury cases is available in the California Code of Civil Procedure Section 335.1.
Shared Fault Laws In California
In California, defendants in personal injury cases may attempt to argue that the injured party is to blame, either wholly or partly, for the accident that caused the injury. A court may find that the wounded party shares some of the liability, which can impact the compensation they are entitled to receive from other parties that are found to be at fault.
California uses a pure comparative negligence rule for shared fault injury cases. This means that the compensation you are entitled to in a personal injury case is reduced by an amount equal to your share of the fault for the accident.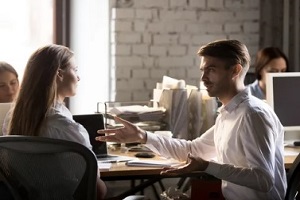 Consider the example of a case where you were injured in a car accident for which the other driver ran a stop sign. While running a stop sign is indeed a violation of the traffic code, imagine that you had been driving slightly faster than the speed limit when the incident occurred.
In this case, you may be determined to have 20% of the blame for the accident, and the other driver is considered 80% at fault. If your damages equal $10,000, California's pure comparative negligence rule would reduce your compensation from $10,000 to $8,000 by subtracting the $2,000 that represents your 20% share of fault in the accident.
California Limits On Personal Injury Damages
There are a few laws in the state of California that limit the number of damages that people can recover in a personal injury case.
Noneconomic Damages For Medical Malpractice
California's Medical Injury Compensation Reform Act instituted a $250,000 cap on an injured party's noneconomic damages in medical malpractice cases outlined in California Civil Code 3333.2.
Noneconomic Pain And Suffering For Uninsured Drivers
Uninsured drivers are prevented by California law from receiving noneconomic damages following a car accident. This applies even in cases where the other driver is found to be entirely at fault for the accident. This means that uninsured drivers cannot file to claim compensation for pain and suffering, inconvenience, distress, and other categories of noneconomic payment.
An exception is made, however, for uninsured drivers involved in an accident caused by a driver operating a vehicle while under the influence of drugs or alcohol if they are ultimately convicted of DUI related to the accident. More information can be found in California Civil Code Section 3333.4.
Dog Bite Liability In California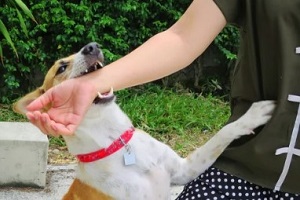 Some states have a "one bite rule" that protects dog owners to a certain degree from injury liability the first time their dog injures another party if the owner had no reason to believe their pet could have been dangerous. However, California uses a strict liability rule for dog bites, which means the owner is considered legally responsible when their dog bites someone in most cases.
There is no need to show any amount of fault or negligence in such cases. This is outlined in California Civil Code Section 3342, which specifies that the dog's owner will be liable even if the other party is bitten while lawfully at the property of the dog's owner. This is true regardless of the owner's knowledge of its propensity toward viciousness.
Schedule A Consultation With The Personal Injury Attorneys
Acting quickly following a personal injury is essential. Contact the California personal injury attorneys at Lehr Law today to discuss your case.