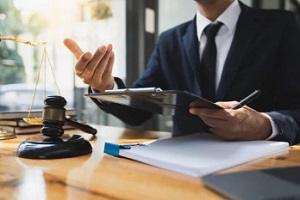 Located in Southern California, the city of Los Angeles is a sprawling metropolis that is home to approximately 4 million people. As one of the largest cities in the United States, Los Angeles is home to a diverse population and a thriving business community, making it a hub for legal activity.
Due to this population density, lawsuits are a common occurrence in Los Angeles, with numerous cases being filed every day. Having an accomplished Los Angeles based litigation attorney to advocate for you in the event of a legal crisis can have a significant and positive impact on your case, as well as your future.
Litigation in Los Angeles
Most people are familiar with lawsuits; however, there is a highly complex system that surrounds that legal action. Litigation is the broad term for the legal process that is involved in resolving disputes between two or more parties. This can include jury or bench trials, arbitration, or mediation with resolutions being finalized in or out of the courtroom.
The court system in Los Angeles is divided into several different levels, including the Supreme Court, the Appellate Court, and the Superior Court. Each of these courts operates with its own set of rules and procedures; navigating this legal system can be a daunting task for those who are not familiar with it.
The role of a Litigation Attorney
A litigation attorney represents clients in a variety of cases from personal injury claims to complex commercial disputes. These attorneys have the skills and experience necessary to assess a case and determine the most favorable approach to gain the best possible outcome for their clients.
In Los Angeles, litigation attorneys serve a critical role as they help their clients navigate the intricate court system and ensure that their rights are protected. Litigation attorneys are also expert negotiators, and often work to reach a settlement before a case goes to trial. This can save their clients time and money, and also reduce the stress and anxiety associated with a lengthy trial.
Common Types of Litigation in Los Angeles
Business Litigation
Commercial litigation involves disputes between or within businesses, such as those involving contracts, partnerships and issues with shareholders of a corporation. As a large metropolitan area hosting a variety of industries, business litigation in Los Angeles can be intricate and highly contested, particularly with breach of contract, fraud, intellectual property and trade secret disputes.
Employment Disputes
Employment disputes are a common occurrence in Los Angeles and arise between employees and employers, covering issues such as discrimination, harassment, wrongful termination, and wage and hour disputes. These disputes can be highly emotional creating a major impact on the career and financial stability of a suffering party.
If an employee believes that their employer has violated these laws or engaged in other forms of illegal or unfair treatment, they may file a claim or lawsuit against the employer. In Los Angeles, there are a variety of state and federal laws that protect employees from discrimination, harassment and other forms of unfair treatment in the workplace.
These laws include the California Fair Employment and Housing Act (FEHA), Title VII of the Civil Rights Act, the Americans with Disabilities Act (ADA), and the Age Discrimination in Employment Act (ADEA), among others.
Home Owner Association (HOA) Disputes
HOA dispute litigation in Los Angeles involves taking legal action to enforce or challenge rules and regulations set by the HOA. Common disputes may include enforcement of rules, disputes over use of common areas, or lawsuits against the HOA for failure to fulfill its obligations. HOAs may also find that their association has been wronged by contractors or builders.
Enlisting the representation services of a litigation attorney should include ensuring their experience not only within the Los Angeles court system, but also with the federal, state, and local housing laws and regulations.
Personal Injury Claims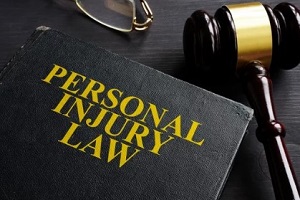 Personal injury claims are one of the most common types of litigation in Los Angeles. A claim arises when a person suffers physical or emotional harm due to the negligence or wrongdoing of another person or entity. In these cases, the injured party may seek compensation for their damages, which can include medical expenses, lost wages, pain and suffering, and more.
Personal injury claims can stem from a variety of incidents, including car accidents, slip and fall accidents, defective products, negligence and medical malpractice. In Los Angeles, there are specific laws and regulations that govern personal injury claims, including statutes of limitations, comparative negligence, and the availability of damages.
Contact an Experienced Los Angeles Litigation Attorney
If you are involved in a legal dispute or litigation matter in Los Angeles, be sure to have an experienced and skilled attorney on your side. Whether you are involved in a personal injury situation, contract or HOA dispute, the team at Lehr Law, APC can provide guidance.
Contact the expert Los Angeles litigation attorneys at Lehr Law, APC, today with our online consultation form or call our office at (858) 240-9993 to learn how we can help with your legal needs.