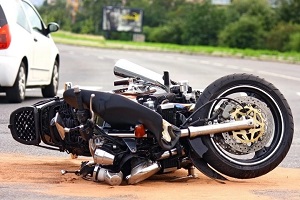 Under California law, motorcycle accident victims are entitled to seek compensation for their injuries from the negligent drivers who were responsible for their accident. However, the state's statute of limitations limits the amount of time injured parties have to file a lawsuit, so it's essential to find a qualified professional California motorcycle accident attorney as soon as possible.
Here is a look at how this may affect your case and what you need to know about California's statute of limitations for motorcycle accidents.
What Is a Statute of Limitations?
A statute of limitations is a law that establishes a time limit on how long victims are permitted to file a lawsuit following an accident. Statutes of limitation are put in place to add fairness to the legal process, taking into consideration the fact that victims' and witnesses' memories of what occurred can fade with time or evidence may be inadvertently destroyed. A statute of limitations also encourages individuals to pursue their claims diligently.
What is California's Statute of Limitations for Motorcycle Accident Lawsuits?
In California, accident victims generally have two years from the date of the crash to file a personal injury lawsuit related to a motorcycle collision. However, there are some cases where the specific time period in effect may vary.
Minors
Another exception to the two-year deadline in effect in California is made when the victim of a motorcycle accident is a minor. Although their parents or guardians can pursue a case on their behalf, they are given until two years from the date of their 18th birthday in which to file a lawsuit of their own.
Wrongful Death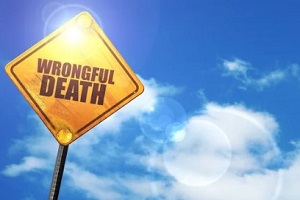 In cases where an individual is killed in a motorcycle accident caused by another driver's negligence, their surviving family members need to file a wrongful death action. In California, this must be filed within two years from the date of the individual's death. In some cases, however, this is different from the date of the collision as some victims may not succumb to fatal injuries until several days, weeks or months after the accident.
Mental Incapacitation
If an accident victim is mentally incapacitated at the time of the collision, the two-year statute of limitations will not start until they regain their mental capacity.
Accidents Involving Government Entities
For motorcycle accident cases in which the negligent party is the state of California or a California city or governmental entity, victims have just six months following the date of the collision in which to file a claim.
Other Exceptions
There are other cases in which an accident victim may be able to delay the beginning of their two-year period or pause it.
Delayed Injury Discovery
Not all accident-related injuries are immediately apparent. Individuals who do not notice pain or other injuries until several weeks after the accident may be able to have their statute of limitations extended.
Defendant is Not in California
If the defendant, or the person being sued for negligence in a motorcycle accident, has left the state of California, the statute of limitations may be delayed until they return to the state. The statute of limitations clock will start to run when the defendant returns to California.
What Happens if the Deadline Passes Before You File a Lawsuit?
Once the deadline has passed for filing a personal injury lawsuit related to a motorcycle accident, the victim will be unable to pursue damages. Attorneys for the negligent driver's insurance company will likely file a motion to have the suit dismissed in these cases.
Expediting the Process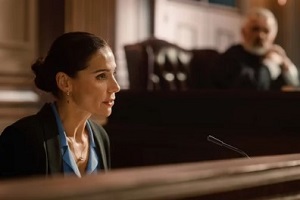 Although two years may seem like a long time, it can pass surprisingly quickly when you are trying to manage doctor's appointments, missed work and insurance adjusters. Therefore, it is important to hire a personal injury attorney as soon as possible following your injury so you can set the process in motion.
If you have decided to file a lawsuit related to a motorcycle accident closer to the end of the two-year time period, there are a few steps you can take to help your case proceed quickly.
First, you should be prepared to provide your California motorcycle accident attorney with as much information about the accident as possible. They will need the names and contact information of the parties involved in the accident including witnesses, as well as the police report and your medical records.
If your doctor recommends any diagnostic tests, physical therapy or other treatments, follow through with them in a timely manner to avoid delaying your case.
Schedule a Consultation with the California Motorcycle Accident Attorneys
An experienced California motorcycle accident attorney can help you preserve your legal rights, but it is important to begin the process as early as possible to ensure your suit is filed before the statute of limitations expires.
If you are the victim of another driver's negligence, schedule a consultation with the experienced attorneys at Lehr Law, APC today to find out how we can help you obtain the compensation you deserve.