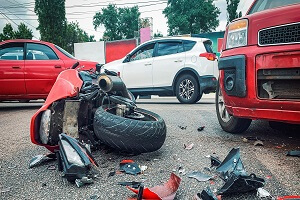 If you have had a motorcycle accident resulting in life-changing injuries, or if the accident seriously damaged your bike, your first step is to file an insurance claim and find a motorcycle accident attorney to advocate for your fair compensation.
Filing insurance claims can be a complicated process that varies depending on the details of the accident. However, in every case, it is important to act swiftly, take steps to preserve evidence, follow advice from your doctor and stay on top of your claim.
Here is a closer look at the full process for filing a motorcycle claim.
Preserve Evidence
To ensure a favorable outcome in your case, you should begin by preserving as much evidence as possible. If your accident involved another vehicle, take multiple photos of the accident scene before the vehicles are moved, paying particular attention to the part of the vehicle that collided with the motorcycle and any damage sustained. If there are any gouges in the road or skid marks, be sure to photograph them as investigators may be able to use them to determine what happened and who was at fault.
You should also request the driver's license, personal information and insurance card of the other parties involved in the accident. If any witnesses are present, be sure to obtain their contact information as well. Take a photo or write down the other vehicle's license plate number, make and model.
Notify the police and wait on the scene for the officer to arrive. Be sure to record the officer's name and the accident report number so you can obtain a copy of the report once it is completed.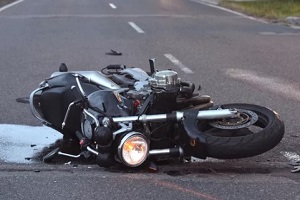 Once you are able to leave the scene, seek medical attention–taking care to explain all the symptoms you are experiencing to your doctor even if they do not seem relevant to the accident. Keep in mind that you may not notice certain injuries immediately after the accident. Omitting certain details about different types of pain you may be experiencing could negatively impact your claim.
If your doctor recommends any further medical care, such as going to physical therapy, failing to comply can not only impede your recovery, it can negatively impact the amount of compensation you are able to pursue.
Determine The Type Of Claim To File
There are two main types of motorcycle accident claims you can file: property damage and personal injury.
Property Damage Claims
These are claims that relate to damage to your motorcycle, including a rental vehicle if necessary. If, for example, you collided with another driver and they were at fault, you will pursue compensation from their insurance company to repair or replace your bike. In cases where you were at fault or no other parties were involved, you may be able to make a claim for these costs with your insurance policy if you have the right type of coverage.
Personal Injury Claims
Personal injury claims are filed against the driver of the vehicle that caused your accident, and cover your bodily injuries and related losses, to include the costs associated with medical treatment and rehabilitation. For this type of claim to be successful, the other driver must be found at fault for the accident.
Communicating With Insurance Adjusters
If you are making a claim with your own insurance company, your agent will connect you with a claims adjuster, who will have you complete a form and obtain estimates for the repair or replacement of the damage to your motorcycle.
However, if you are making a claim against another driver, the procedure is different. You will be required to contact the driver's insurance company. Communicate with their representatives cautiously; they will likely make a low initial offer in an effort to save their company money. In some cases, they may even earn a bonus by settling your claim for less than its true value.
Keep in mind that they also have an incentive to settle before you are aware of the full extent of your injury. Therefore, this type of claim should not be settled until a doctor has informed you that your injuries are fully healed, or have become permanent. Be particularly wary of insurance adjusters who want you to make a recorded statement, and seek legal advice before complying.
Work With A Personal Injury Attorney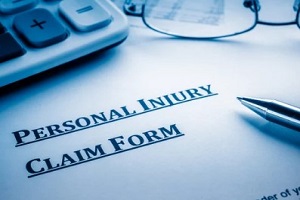 A motorcycle accident attorney will guide you through the claim process and help ensure that your rights are protected.
A personal injury attorney experienced in motorcycle accidents can ensure you compile the right evidence, the insurance companies involved are operating fairly, and work diligently to obtain appropriate compensation for your suffering and losses.
Contact The California Motorcycle Accident Attorneys
If you have been involved in a motorcycle accident in California, you should not have to spend time negotiating with insurance adjusters and worrying about how you will cover your medical bills.
Contact the experienced California motorcycle accident attorneys at Lehr Law, APC today to discuss your case and find out how we can help you get the compensation you deserve.