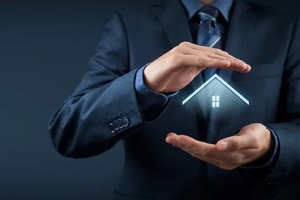 In California, homeowners, business owners, and other property owners are required to perform regular maintenance and to take adequate precautions to keep their property free of dangerous conditions that can cause harm to others.
If a property owner fails to make a reasonable effort to maintain their property or warn visitors of known hazards, they can be held legally accountable for any resulting injuries and damages. Premises liability is the branch of personal injury law that addresses the legal responsibility of a landowner or property owner for injuries that occur on their property.
Understanding the requirements needed for a premises liability claim can help determine if you are able to seek compensation after being injured due to dangerous conditions on someone else's property.
What Does Standard of Care Mean?
In California, the law outlines the standard of care required of property owners. Standard of care is the legal terminology for the duty of a property owner to ensure the safety of persons rightfully on the property.
Under California Civil Code 1714, a property owner must routinely inspect their property and make reasonable efforts to remedy any dangerous conditions, or provide reasonable warning of any known hazards or dangerous conditions. When a property owner fails to meet this standard of care and someone is injured as a result, the property owner can be held accountable for the injured party's damages.
What Needs to be Proven for a Successful Premise Liability Case?
To succeed in a premises liability claim after being injured due to dangerous conditions on someone else's property, the injured party will be required to prove negligence on the part of the property owner. To do so, the injured party will need to establish several facts related to the accident to include:
A Dangerous Condition
To successfully establish a premises liability case, the injured party will need to prove that a dangerous condition actually existed on the property. Some examples include:
Poorly lit walkways and stairways
Debris and other unexpected obstructions in walkways
Spills that are not promptly cleaned up
Dangerous flooring such as cracked sidewalks, ripped carpets, and broken tiles
Insufficient security
Notice
The landowner must have had either actual or constructive notice of the dangerous conditions, meaning that the owner knew or should have known about the dangerous conditions.
Actual Notice
This refers to the property owner having knowledge of the dangerous conditions because they (or an employee or agent of theirs) created the dangerous conditions, or because they were specifically aware of them.
An example of actual notice would be if the property owner or an employee spilled some water on the shop floor, or noticed spilled water on the floor, but simply walked away without cleaning it up or warning visitors of the hazard.
Constructive Notice
Constructive notice essentially means that the dangerous conditions were present on the property for a sufficient amount of time that the landowner knew or should have known about it. An example of this would be if a customer spilled water on the floor, and it remained there for over an hour.
In this case, a judge or jury would likely find that an hour was more than enough time for a reasonable shop owner to have inspected the premises, discovered the spill, and cleaned it up before someone was injured.
Damages
Damages are an essential aspect of any personal injury claim. They provide clear and accurate evidence of the injured party's injuries, the impact those injuries have had on the person's life, and other necessary information.
To recover compensation after being injured due to dangerous conditions on someone else's property, the injured party must have suffered damages as a result of those conditions, such as:
Medical bills related to the resulting injuries
Lost wages and income while recuperating from the injuries
Damage to personal property
Any resulting scarring, disfigurement, loss of abilities
Pain and suffering
Other related losses
How Can a California Personal Injury Lawyer Help?
If you or a loved one has been injured due to dangerous conditions on someone else's property, a skilled California personal injury lawyer can work with you to gather the evidence needed to prove that the property owner violated the standard of care owed to you.
An experienced attorney can also negotiate with the liable insurance companies and their defense attorneys, protect your interests, and help you determine a fair settlement. In the absence of a settlement, an attorney can aggressively litigate your case in court.
The Statute of Limitations for Personal Injury Claims in California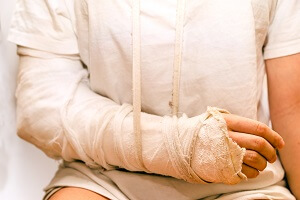 Time is always a factor when dealing with a California premises liability claim. Every jurisdiction, including California, has statutes of limitations or deadlines that apply to bringing a personal injury claim.
In California, the statute of limitations for personal injury claims and all other civil claims is two years from the date of the injury. Therefore, you must file your claim within this period of time for the claim to be considered valid.
Contact Lehr Law to Start Building Your Case With Our Experienced California Personal Injury Lawyers
To further understand premises liability in California, and to receive a thorough and honest assessment of any potential claim you have, contact Lehr Law, APC today by calling (858) 240-9993 or request a free consultation online.
Our attorneys and support staff are well-versed in California premises liability law and will represent your case to achieve the best possible outcome.